Searching for a 1 BHK Flat in Kalyan? Here's Everything You Need to Know About the Location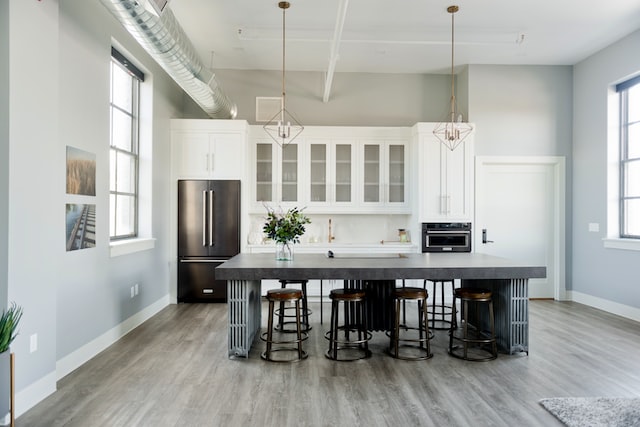 Mumbai's real estate sector is unquestionably indicating the potential for future expansion. One of the best-known areas for warehousing is Bhiwandi, located on the outskirts of Mumbai. This area has attracted significant industries because it offers enough room to facilitate operations for big businesses that manage thousands of tonnes of logistics daily. The area benefits from several factors supporting expanding industries and warehousing. There is a rise in demand for a 1 BHK flat in Kalyan due to the construction of warehouses in Kalyan-Bhiwandi and the numerous people relocating there.
Why Purchasing a 1 BHK flat in Kalyan is a Good Option?
The lifestyle of people in Kalyan is fast changing due to increasing demand for infrastructural development, making Kalyan the most sought-after investment destination in Mumbai. Expanding infrastructure and new development projects have made this area one of the emerging travel destinations by offering the locals a higher quality of life. Do you ever wonder why there has been a rising demand for a 1 BHK flat in Kalyan with the expansion of warehouses? Do not worry. Here is a thorough explanation to help you comprehend the causes:
1. Expansion of the Logistics Industry
In the last few decades, Kalyan-Bhiwandi, a city with a rich cultural history, has seen improvements to its living conditions, social infrastructure, and infrastructure. As a result of its advantageous geographic location, the Kalyan-Bhiwandi region has seen a growing expansion in its logistics sector. This location, which lies along the Mumbai-Nashik route, provides wholesalers with simple access to Mumbai, Pune, and other cities. As a result, it makes exporting and importing simple and seamless. Additionally, this area is nearer to the airport, which benefits many firms worldwide by making it simpler to set up warehouses. Even more so, skilled labour is abundant in the area, which makes it simple, accessible, and economical to create the logistics sector during this expansion.
Due to significant transportation hubs within a five-kilometre radius, Kalyan is anticipated to grow into a powerful corporate hub by 2028. Enhancing connectivity has significantly influenced the expansion of warehouses in these areas. The demand for investments and a 1 BHK flat in Kalyan has been rising quickly as more warehouses are being built in Kalyan-Bhiwandi. A significant population shift has occurred in these locations. As a result, residential real estate investments are increasing, and more practical amenities are now available. In addition, one should invest in a 1 BHK flat in Kalyan because of the city's logistics industry's expansion, which has improved living conditions for locals.
2. Industrial Growth as a Product of Better Connectivity
Since the Kalyan-Bhiwandi region provides an increased connection for a smooth experience and simplicity, the building of warehouses and industrial facilities is proliferating in the area. Some of the causes of the region's increased industrial activity include the following:
a. More than 60 lakh people would find it much easier to commute thanks to the Airoli-Katai and Mankoli-Motagaon Bridge. By building this bridge, Kalyan will be more connected to six major economic centres, including:
· Bhiwandi
· Dombivali
· Ambernath
· Ulhasnagar
· Badlapur
· Thane
b. The region's infrastructure development offers convenient connectivity choices. For instance, the last-mile connectivity that will considerably increase the demand and value of a 1 BHK flat in Kalyan is made possible by Metro Lines 5, connecting Kalyan to Thane and 17 other locations, and metro line 12, which will connect Kalyan to Taloja.
c. The 126 km long, 16-lane Alibaug-Virar multimodal corridor will significantly enhance connectivity, and the Dombivli-Mankoli bridge, currently under construction, will help speed up traffic. In addition, multi-lane roadways are designed to reduce traffic congestion so passengers can move faster.
d. The well-connected Kalyan-Bhiwandi route provides easy access to Mumbai's major commercial districts. The increasing demand for a 1 BHK flat in Kalyan is caused by factors that improve general well-being, such as clean air, less noise pollution, vegetation, and sustainable living. In addition, a paradigm shift in people's preferences for apartments in Kalyan has occurred due to the market's quick change. Investors are buying a 1 BHK flat in Kalyan because they want a better lifestyle and lush surroundings.
Make the Right Investment in 1 BHK flat in Kalyan
Large businesses and warehouses are finding it simple to establish themselves in this location because of the quick connectivity. The demand for a 1 BHK flat in Kalyan is rising due to the increase in infrastructure development in the Kalyan area. Purchasing a 1 BHK flat in Kalyan is unquestionably the best investment choice. To purchase a 1 BHK flat in Kalyan, you must get in touch with Mahindra Lifespaces. The residential apartments by Mahindra Lifespaces offer spacious homes, and all essential amenities at reasonable costs. The projects like Mahindra Happinest Kalyan – 1 and Mahindra Happinest Kalyan – 2 provide residents with the most pleasant living conditions. Apart from the spacious homes and location benefits, amenities at Mahindra Happinest Kalyan -2 assist residents in enhancing their physical, mental, and social well-being.
Book your site visit to understand how the 1 BHK flat in Kalyan from Mahindra Lifespaces offers you =a stress-free and convenient life.
Photo by Adam Winger on Unsplash (Source)
What's new at WeRIndia.com