RBI announces new market timings in lockdown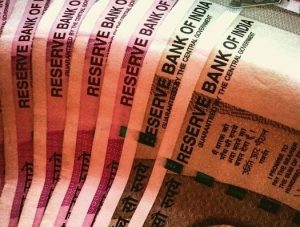 Reserve Bank of India (RBI) yesterday announced new market timings for money markets. As per the announcement, the new timings will be from 10:00 a.m. to 2:00 p.m. The new timings will be effective from 7 April and in force until 17 April.
To maintain the social distancing norms during the 21-day lockdown, the timings for money markets have been reduced.
Currently, the domestic money markets function from 9:00 a.m. to 5:00 p.m. But now the time has been shortened.
The timings for trading debt market has also been revised. The new timings for this will be 11:00 a.m. to 2:00 p.m.
However, there is no change in the timings of the stock market. The present timings of the Indian equity market from 9:15 a.m. to 3:30 p.m. on weekdays will continue.
The revised timings will be applicable to all markets including call money, market repo, tri-party repo, government securities, commercial paper and certificate of deposits, repo in corporate bonds, forex market and rupee interest rate derivatives.
RBI in its circular stated that the unprecedented situation created by COVID-19 resulted in many restrictions like lockdown and the movement of people.
These have negatively impacted the functioning of financial markets and increased operational and logistic risks. It also affected the market liquidity and increased the volatility of financial prices.
Traders did not make any deals in the bond market in the last week during the opening hours and they did only the minimum required to cover their positions. This eventually led to a downfall in trading of government securities. In this context, the change of time is essential.
RBI says that the decision of reduced trading hours has been taken to minimize risks and to assure that market participant maintains proper checks and supervisory controls while improving funds.
Image by DARSHAK PANDYA from Pixabay (Free for commercial use)
Image Reference: https://pixabay.com/photos/india-currency-money-rupees-3718922/
What's new at WeRIndia.com