Post Office Saving Bank ATM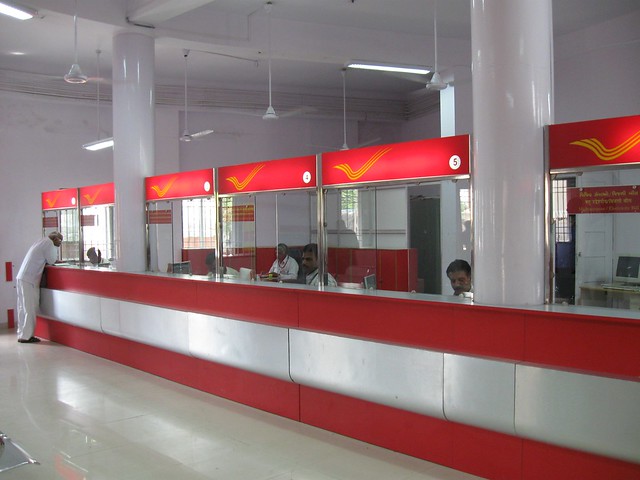 Now a post office can serve as a payment bank to offer financial services to their customers. RBI recently issued license to India Post to be a payment bank. Now, Post Office banks are permitted to issue debit cards and other prepaid payment instruments. But, they cannot issue credit cards. Thus, post offices can now have ATMs to provide financial services to customers.
India Post is a large network and is the most extensively distributed system in the world. With its wide network, the post offices are moving towards Core Banking Solution (CBS) as part of transformation and modernization. CBS connects all post offices and thus facilitates customers to get services from any post office anywhere in India. Customers need not have an account in the same post office if they want to use this service. CBS improves convenience of customers via "Anywhere and Anytime Banking".
If you want to know more about this Post Office Saving Bank ATM before using it, here is a list facts you should be aware of: Depositors should submit the application form in the prescribed format for ATM or debit card at the post office where his or her account is opened. Cash withdrawal, Balance Inquiry, Mini Statement, Fast Cash can be performed with debit cards. They can also be used for fund transfer to either own savings account or other savings accounts of Post Office Savings Bank.
ATM cards issued by post office can only be used in the ATMs of Department of Posts (DoP). Bank ATM cards cannot be used in these ATMs. The maximum amount that can be withdrawn at these ATMs is Rs.25000 and Rs.10000 at a time. All disputes regarding the cards can be settled by writing to FSI (AGS) via email at dop.monitoring@agsindia.com by specifying details like ATM card number, date, transaction number etc.
Image Credit: b sarangi / Public domain
Image Reference: https://www.flickr.com/photos/bsarangi/5068494198
What's new at WeRIndia.com