Know about "Know your Customer"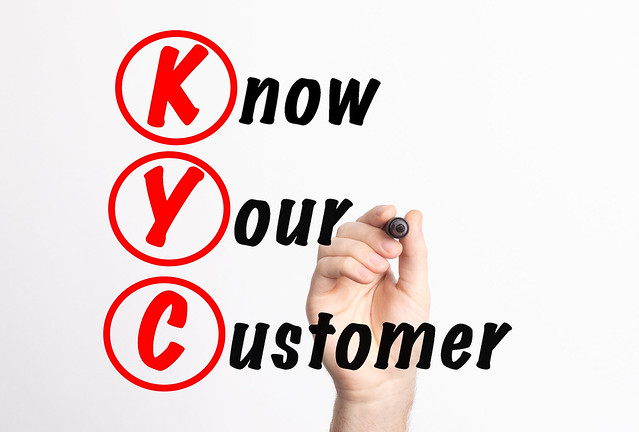 The RBI has issued several guidelines in order to reduce money laundering. These guidelines will help banks identify depositors and help reduce financial frauds, identify money laundering and suspicious activities, and for monitoring of large value cash transactions. This new procedure is the "Know Your Customer" procedure and here is how it affects you.
With KYC, banks are advised to issue travelers cheques, demand drafts, mail transfers, and telegraphic transfers for Rs.50,000 and above only. They are advised to issue by debit to customers' accounts or against cheques and not against cash.
Furthermore, applicants for these transactions with amount exceeding Rs.10,000 should also provide permanent account number (PAN) on the applications.
KYC will be used for identification of the customer. The issuance of demand draft and similar issuances for Rs.50,000 and above is by debit to account. So, the requirement for furnishing PAN stands also increased to Rs.50,000.
As per the guidelines of RBI, banks will keep a clear lookout on the cash withdrawals and deposits for Rs.10 lakhs and above in deposit, cash credit or overdraft accounts. They will also keep record of details of these large cash transactions in a separate register.
The various branches of banks are also required to report all cash deposits and withdrawals with amount of Rs.10 lakh and above. They should also report transactions which are of suspicious nature with full details. They will make their reports in fortnightly statements to their controlling offices.
Customers should keep in mind that depositing large amounts of money in their account from any branch other than their home branch results in a charge. If a customer were to deposit cash at the branch where the customer has an account, he/she is not charged. There are also banks which charge for huge withdrawals at non home branches.
Image Credit: Jernej Furman / CC BY 2.0
Image Reference: https://www.flickr.com/photos/91261194@N06/49723828507
What's new at WeRIndia.com