High risk high reward stocks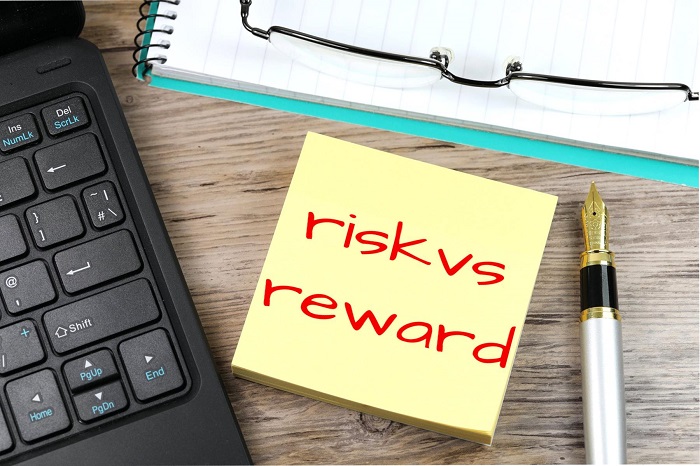 Stocks with lower prices are known to be riskier to buy than stocks with higher prices. Cheaper stocks are less guaranteed to provide benefits, and many companies who provide low stocks will not necessarily be growing and expanding in the near future. However, there are several exceptions.
Some cheap stocks have potential to reap very beneficial returns in the future, especially in the long term. These are five stocks that are priced at about ₹50 or under, but have the potential to provide good returns. All of these stocks are high-risk investments, so they should be bought by risky investors who are looking for long-term benefits.
Zee Learn is one of the top education companies in India, and it has the fastest-growing chain of K-12 schools in the country, Mount Litera Zee School. It also has the Number 1 preschool chain in Asia, Kidzee. When valued at 20 p/e, the stock should trade at about ₹60. The company is planning to expand aggressively, in order to cater to the needs of the education sector. This will provide excellent returns in the future.
The IDFC (Infrastructure Development Finance Company) Bank is a well-managed private sector bank. Although its performance has fallen recently, the bank will be expanding its branch network rapidly in the future. Additionally, the bank has stable net interest margins. The stock is currently trading at ₹57, so buy it for beneficial returns in the long term.
Gammon India is well-known for its fine construction projects, such as the Gateway of India in Mumbai. It is also known for several other projects, such as Asia's longest railway tunnel, located on the Konkan Railway at Ratnagiri. The stock is currently trading at ₹9, with the potential for an upside. The government's development plans will help the company expand in the near future, especially concerning infrastructure and roadways.
The stock of Corporation Bank is currently trading at ₹43.80. However, this stock is a good buy for several reasons. For one, the non-performing assets of the banking sector may have peaked, and for two, there has recently been capital infusion in government sector banks such as Corporation Bank. There will likely be a turnaround in the performance of banks like Corporation Bank, so the stock should provide beneficial returns in the long run.
The Hindustan Construction Company (or HCC) has also built several of the finest projects in India, such as the Bandra-Worli sea link. The company also has several firsts to its name, such as the first nuclear power project and the first water treatment plant in Mumbai.
The stock is currently trading at ₹37.60, and the company has announced that it will soon be able to reduce its debt by half.
Additionally, the company will likely see expansion in the future thanks to the government's focus on infrastructure development. Buy this stock for long-term good returns.
Image Credit: Nick Youngson CC BY-SA 3.0 Alpha Stock Images
Image Reference: https://www.picpedia.org/post-it-note/r/riskvs-reward.html
Recent Posts

Manigandan Kumarappan is the founder of Evlogia Eco

71 per cent of parents clearly said that

DRDO successfully test-fired extended range of supersonic cruise
What's new at WeRIndia.com