Delhi metro's electric vehicles are here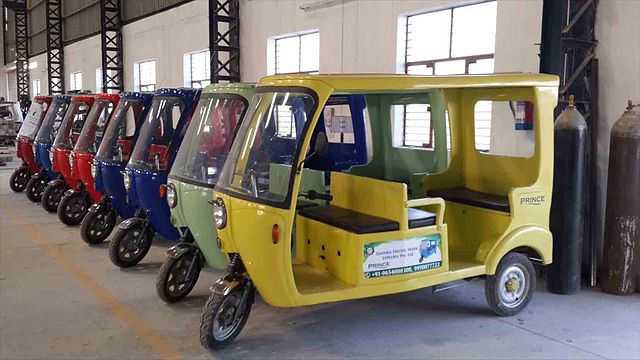 SmartE is a startup that operates the largest electric vehicle fleet in India.
The Delhi Metro Rail Corporation (DMRC) has collaborated with SmartE to boost last-mile connectivity in metro stations in Delhi, Gurgaon, Faridabad, and Dwarka.
Anil Baijal, the Lieutenant Governor of Delhi, has flagged a new service at Dwarka Sector 10 Metro station.
Now, over 800 electric three-wheelers are being operated by SmartE in Delhi-NCR (National Capital Region).
SmartE has said that, currently, their partnership with the DMRC delivers over 50,000 rides to commuters each day.
Ever since SmartE's inception three years ago, they have served over 25 million pollution-free rides to their customers.
Goldie Srivastava is the co-founder and CEO of SmartE. Srivastava said that SmartE is proud to be expanding its operations in the country's capital.
They are committed to ensuring that last-mile commute is safe, affordable, easy, and environmentally-friendly for everyone.
In the first phase of the Delhi Pilot, they will be serving almost 20,000 commuters per day.
Srivastava has said that SmartE is looking forward to serving these customers.
By 2022, SmartE is planning to have a fleet of over 1 lakh electric vehicles. This will be incredibly helpful in cutting down pollution.
All of SmartE's electric three-wheelers are made in India. They are equipped with sensors and GPS tracking.
SmartE has made its prices extremely affordable. Fares start at ₹10 for the first two kilometers. They charge Rs. 5 per kilometer after the first two.
SmartE is also working on integrating the Delhi Metro smartcard into their electric three-wheelers. Rajasthan Electronics and Instruments Ltd.
REIL has helped set up the EV charging infrastructure. REIL did this along with Exicom Power Solutions, SmartE's energy partner.
Thanks to SmartE's efforts, people will be able to have a cheap and environmentally-friendly way to take the last-mile commute to and from the national capital.
Image Credit: Vikram.goenka / CC BY-SA 3.0
Image Reference: https://commons.wikimedia.org/wiki/File:Gem_prince.jpg
What's new at WeRIndia.com