Checklist before accepting a job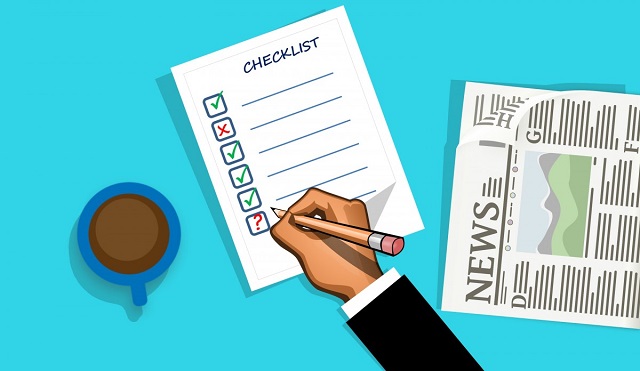 In this day and age, it is difficult to acquire a job, and some take any position that is offered to them. However, not all jobs can benefit you as much as you may need, and you must remember how much it takes to support yourself. Therefore, these are eight tips to consider before you accept a job offering:
·     The salary is, of course, the most important part of a job. Analyze the salary and make sure it is both fair for the amount of work required and sufficient to provide for your needs. This is especially a problem with inexperienced workers, of whom companies will often take advantage and give lower wages.
·     Make sure you know how to break up the salary offered to you. The salary you end up actually taking home will be less than what is initially given to you, what with taxes, bills, and other costs. When seeing what you will have left over, make sure it will be enough to support your well-being.
·     Be sure to ask about the work schedule, including the hour length, working requirements on weekends, and working requirements on vacation days. Find out what days you will get off, and make sure there will be payment for any required extra hours.
·     Make sure you know the location of your workplace, and thus, how much you will have to spend on transportation from where you live. Of course, all of this will be covered if the company pays for your commute. However, if not, make sure that you can afford to pay for the transport you need.
·      Find out what insurances the company offers to you before accepting the job. Certain possibilities include health care insurance, disability insurance, life insurance, retirement or pension plans, flexible compensation, and paid leave.
·     Also find out what other benefits can be acquired from this job besides your salary. Possibilities include a gym membership card, a company load, or gift cards for annual targets. There may also be bonuses, gift cards, or packages given on holidays or birthdays.
·    Be sure to know about the policies of the company on fringe benefits, which are included in an employee's salary. These include medical and dental insurance, housing allowance, and sick pay.
·     Ask yourself if the job will both help you gain knowledge and development in a particular industry, and if it can propel you to better places in the future. If you answer yes to both, then you can definitely accept the job offer.
Image Credit: Pxhere (Free for commercial use)
Image Reference: https://pxhere.com/en/photo/1568433
Recent Posts

A nutritious diet not only helps prevent the

DRDO is going to launch 2-deoxy-D-glucose (2-DG) in

The Union Health Ministry says that the interval
What's new at WeRIndia.com