Best paying Work from Home Jobs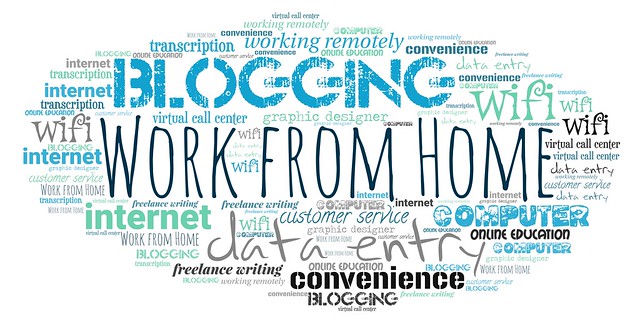 Now-a-days most of employers allow their employees to work in flexible schedules. Some even allow them to work from home.
Even employees prefer to work at their convenient times if they find such options.
Flexjobs.com is one such job portal which helps you find flexible jobs.
According to FlexJobs.com, there are some high paying work from home jobs.
Here is a list compiled with those jobs. The below given figures are per annum salaries.
Senior Business Analyst can earn up to $90,000. The main duties include developing technical solutions to improve sales by analyzing, outlining and documenting the requirements. It is a senior position. He or she needs to telecommunicate with the team and others associated with the business.
Back-end web developers can earn up to $100,000. They usually write web services and application program interface to be used by front-end and mobile application developers. They help improve user experience.
Project managers can earn up to $105,000. Their role is key for the performance or progress of projects. Their responsibilities include budget planning, ensuring the progress and meeting deadlines. They act as a bridge between higher management and the project team.
Automation engineers can earn up to $115,000. They design, program, encourage and test automated machinery to complete tasks in an exact manner. Mainly manufacturing plants employ these people. One of the main duties of these engineers is to visit client sites. So, they are allowed to design or write the program at their convenient time.
Qualitative user experience researcher can earn up to $120,000. They work with other departments like product design, brand strategy and marketing. Their main duty is to improve existing products as per the research conducted on user's experience. Hence, they can work in their suitable times.
Image Credit: Epictop10 / CC BY 2.0
Image Reference: https://www.flickr.com/photos/182229932@N07/48618298018
What's new at WeRIndia.com