Banks to introduce contactless ATMs soon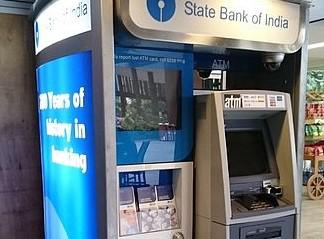 In the wake of coronavirus, touching any surface seems to be risky. People need to touch ATMs to withdraw cash. Though disinfectants and sanitization are being done, there may be a chance of transmission from these machines.
In this context, many Indian banks are mulling to introduce contactless or touchless ATMs. AGS Transact Technologies revealed that few banks are interested to use contactless solutions for their customers.
AGS Transact Technologies provides payment processing solutions. It manages more than 72,000 ATMs across the country. Now, AGS Transact Technologies is in the process of implementing contactless solutions to leading banks.
As per the company, bank customers will have to download the mobile app of the bank. They can perform all steps on this app using their mobile phone by scanning the QR code to withdraw money. The QR code will be displayed on the ATM screen. Customers need to scan it and follow the directions.
They have to enter the amount and mPIN to withdraw the cash from the ATMs.
The contactless ATM will interact with the app and dispense the cash so that the customer can collect money from the machine. Thus, they can avoid touching surfaces of the machine or screen.
These contactless solutions will be safer and faster. The maximum time taken for completing a transaction during tests is not more than 25 seconds.
Three local banks in Maharashtra are testing these contactless solutions.
Besides, State Bank of India and ICICI bank also want to provide safe solutions for their customers during the COVID-19 pandemic.
The contactless software application can be integrated with the mobile application of the banks. However, it takes up to eight weeks for such integration as banks have various service providers for mobile banking, ATM operations and maintenance.
Image Credit: ProjectManhattan / CC BY-SA 4.0
Image Reference: https://commons.wikimedia.org/wiki/File:State_Bank_of_India_ATM.JPG
What's new at WeRIndia.com