Andhra Bank Kisan Green Card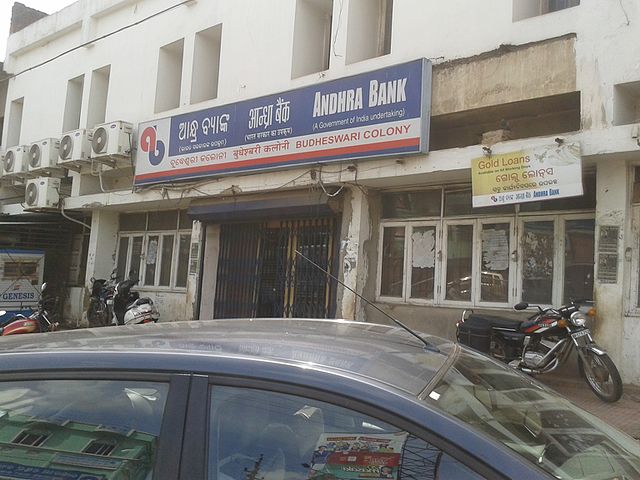 Andhra Bank Kisan Green Card aims to provide timely credit to farmers under single window with flexible and simplified procedures to meet their credit requirements. Both Short term and Medium term loans are provided under this scheme. Only owner cultivators are eligible for these loans. They have to maintain a satisfactory record for a period of three years with the Bank.
The minimum card limit is Rs. 25,000. The loan limit would be equal to 5 times the annual farm income or 50% of value of landed property up to a maximum of Rs. 5 lacs. The projected net earnings and the repaying capacity of the borrower are also considered for the total limit. Farmers can buy agricultural tools, carts, bullocks, dairy animals, sheep etc. They can also use this amount for machinery repairs or domestic needs in case of any health ailments, education of their children and other family needs. They should specify their purpose while opting for loan. The withdrawals can be made in installments whenever the user desires, but they should not exceed 20% of sanctioned limit.
The card limit is valid for one year and can be renewed thereafter. Except renewal letter, there is no need of other documentation. Yet, at the end of third year fresh documents are required. Default in repayment of any of the installments make the card holders ineligible for further withdrawals. Interest rates are similar to agricultural advances.
Insurance Coverage under Personal Accident Insurance Scheme (PAIS) up to Rs. 50,000 and Rs. 1,00,000 accidental insurance coverage (optional ) are also available. Short term credit / crop loans will be repayable on or before 30th of June every year. The term loan will be repayable depending on the type of activity according to the current guidelines. Check Andhra Bank website for more details.
Image Credit: Deepak das / CC BY 3.0
Image Reference: https://commons.wikimedia.org/wiki/File:Andhra_Bank,_Laxmisagar_-_panoramio.jpg
What's new at WeRIndia.com