Office Beautification Idea's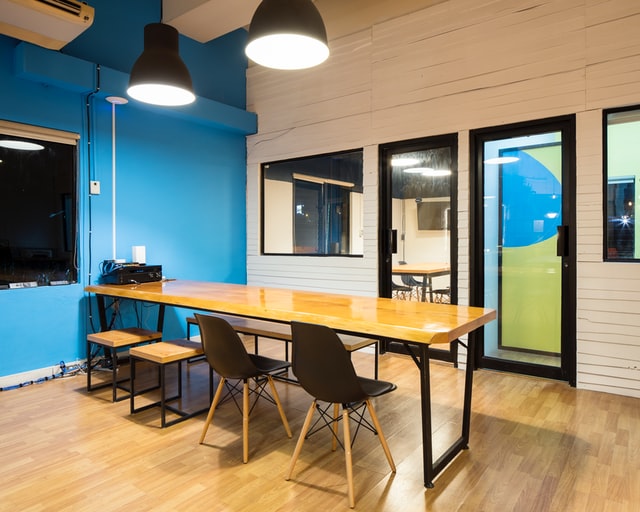 It is very important to make office environment pleasant and beautiful, to work without any stress.
When you spend, every day working in an office, it's easy to forget how others might see the same space.
So, put yourself in the shoes of a first-time visitor: What does your office say about your company? Does it present an organized, efficient image? Does it reflect a healthy, active business?
Is it both a practical work-space and a welcoming environment for visitors and colleagues?
Be sure to look also at the outside entrance to your office. Is it clean and inviting?
Does the reception area make the right first impression? If you usually use a back or side entrance, is the front door clean and accessible?
Spending just a few minutes a week keeping things tidy, and investing a few dollars in new plants or a fresh coat of paint, will ensure that first-time visitors see your office the way you want them to see it.
We have put down some important tips on how you can make the office a pleasing and a productive work environment:
 Add a Splash of Color
If you are planning to paint your office walls, try and use colors which reflect the mood of your business.
Natural colors are a good fit for conservative lines of work such as banking banking, you would want to use subtle and neutral colors like off-white, light blue and such.
On the other hand, if you run a creative business such as an advertising company, why not go for more visually appealing colors such as oranges or darker shades of green and blue? DO use a good quality of paint that is sure to last for years.
At the same time, think about how to incorporate your company's branding into your office decor. Consider where and how to use your business name or logo, and decide whether it's appropriate to hang a sign outside your office.
Issues like where to put your business logo and what color of paint to use may seem trivial, but they can have a powerful psychological impact when potential customer.
Beautify the Walls
An empty wall is simply dull and nothing else, period. Why not warm up the mood of your office by using some artistic and tasteful framed images that subconsciously give an impression of professionalism?
Just a single creative idea can go a long way to help your employees feel more at ease in their work space.
It works well for them and for you – they get a pep to work better in a way, and your walls are beautified as well.
Connect with the Local Arts Community
There may be a far more creative alternative available:
Consider inviting local artists to display their artwork in your office.
It's a great way to add color and style to your office while giving artists a place to showcase their work to your clients, customers, and visitors.
And depending upon what line of work you're in, it could also give you a ready-made way to extend your company's marketing message to a whole new audience.
If you are a good artist you can use your skills there.
You can decorate as you ever want to see your office.
Furnish with the Utmost Care
Furniture is a huge part of beautifying the office. The larger the space is, the more expensive would it be to furnish it.
Most ranges of office furniture available off the markets is usually very uninspiring and downright dull.
Why not have custom made furniture to give your office very personal touch?
Make it a Green Area
You could use a few indoor plants and this gives such a feeling of liveliness to your interiors.
Especially with highly modern and artificial work environments, a few plants around the scene can make any human being feel more 'at home' and less disconnected from nature.
That can never have a negative effect on work, can it? And then again, it beautifies your office at the same time.
The Theme
If you have a theme to work with, it makes all the four points above easier to work with.
Your office furniture may be beautifully designed, but what good would it be if it is out of sync with the color of the walls and the images you have on your walls?
Try and think of an overall theme before you spend any money trying out experiments with beautifying the office!
Photo by Slidebean on Unsplash (Free for commercial use)
Image Reference: https://unsplash.com/photos/8WEdpA5PJaM
What's new at WeRIndia.com