Indian Women Business Attire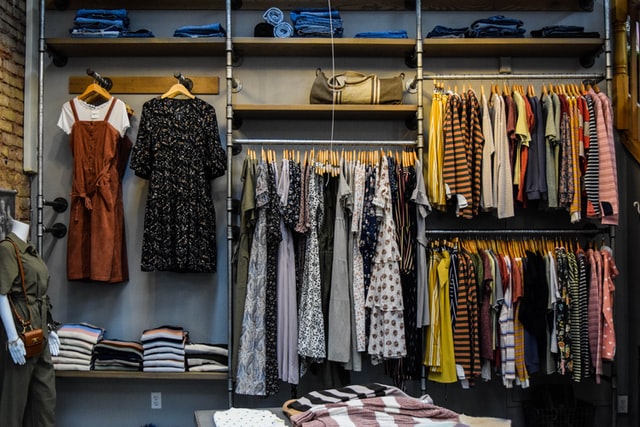 Clothes tell you a lot about a person, and the way you dress is important especially at senior manager levels.
Especially at managerial levels you can't think about clumsy dresser because it would reflect poorly on your personality.
our attire and the way you carry yourself helps get positive vibes from colleagues and clients.
Saris shows sense of strong and elegant personality, which is perhaps why people in power and leadership are often seen wearing it.
Not only saris focus on dressing smart, that cannot distract others or draw negative attention to yourself.
As I have climbed the career ladder, you must always have strives to dress crisper, sharper and more formal.
Most important is to feel comfortable in what one is wearing.
Its hard to choose the dresses for daily. Specially if we do not have any dress code.
Without dress code we need to decide daily what to wear?
Till college time we had a dress code but now in office we need to choose our dress code which will give us a professional look.
Here you can get suggestion to choose your professional attire:
Saree: 
In different parts of India, Saree is one common outfit that women wear in different styles.
It is an acceptable professional outfit that women in India wear to their offices.
Sarees come in many different colours and materials. it is important to understand what types of "saris" are appropriate to wear, and how they are worn.
While well starched and pressed simple cotton, saris are a favorite. it is not uncommon to see some chiffon as well. Colours and patterns are very important too.
Avoid garish patterns and loud colours, chose sober colours with thin borders or delicate embroidery which look graceful and make one look dignified. Blouses with deep cuts are not appropriate in a business setup.
Use can wear sleeveless but make sure to drape the sari correctly, and have the "palloo" neatly pinned up, and not "floating" like when wearing a sari to a party or occasion.
Use a minimum level of makeup and jewelry to maintain the professional look and feel.
Formal Skirt and Shirt: 
Skirts also goes well for professional women.
Choose the one in which you feel comfortable.
Formal knee length skirt and a matching top or shirt are best suited if you work in a multinational firm where the formal dress code is followed.
Skirt suit in a conservative neutral colour, such as black, navy, or brown with button-ups with a collar shirt.
But some colors like grey also give a professional look.
Make sure to pick a skirt that is not shorter than knee level as this may not be acceptable in a formal environment.
You can also wear jacket with that. In winter it will also help to keep the cold away.
Kurti-legging:
Now days long kurti with legging is very common for official dress up. Long kurtis are in trend now days.
Different types of kurtis are available in markets.
Like A-Line kurti, Long straight kurti, Pakistani kurti. You can also choose Angrakha Kurti but keep one thing in mind design should be less on that otherwise it will give a festive look.
Choose one of your choice in which you feel comfortable.
Avoide to choose Anarkali, Dhoti style, floeer length or gown style kurti, it will give good looks on occasions.
You can also wear kurti with jeans but as jeans, does not prefer for professional attire but with kurti it looks fashionable so you can wear it as casual wear also when you are not in office.
Simple plain kurti with dark jeans looks nice. You can make match jeans or legging as per kurti colour.
Trouser and Formal Shirt:
You can be a serious worker and a fashionista at the same time.
Trouser & formal shirts for women combine a blend of fashion and professionalism.
You can still manage to look chic and attractive without flouting your office dress code.
In cities, women also opt for formal shirt and trouser to wear to offices.
Pick trousers and shirts that go well with your look and figure.
Selecting the right colours to make you look appealing is no easy task.
Women maximum time prefer to wear  dark color for trousers. If you are going with a light color avoid to choose white colour.
With trouser you can choose heels or shoes both give good looks. Keep the makeup simple.
Well dressed women gain more attention and authority in the workplace and hence it is advisable to pay attention to your outfit before heading to work.
Salwar Suit:
Many Women found this Saree confusing to wear and difficult to manage.
They can choose Salwar Suit or Salwar Kameez as the traditional formal alternative.
The salwar suits are available in many styles and fashions. If you are picking a salwar suit for office, go for one with simple pattern.
Suits are the most comfortable to wear at any time on any occasion. For professional look choose simple & less designed suit.
Avoid the style suits as these are usually meant for festive occasions Like Anarkali, Pallazo. A kurta style top is ideal for office wear.
Avoid loud colours like pink, bright green and light blue, Red as these are more suitable for casual occasions.
On occasion on festival if you are celebrating in office you can go with little heavy suits. Use less jewelry & light make up for office.
The way you dress up shows a lot about your personality, make your first impression always memorable for others. These are some suggestions from  our side which will show your strong and elegant personality.
Recent Posts

Speculations have been continuing on the extension of

Coronavirus app claims to provide updates on COVID-19.

Success is a ladder; to reach the top,
What's new at WeRIndia.com