How To Move Into A New Career With No Relevant Experience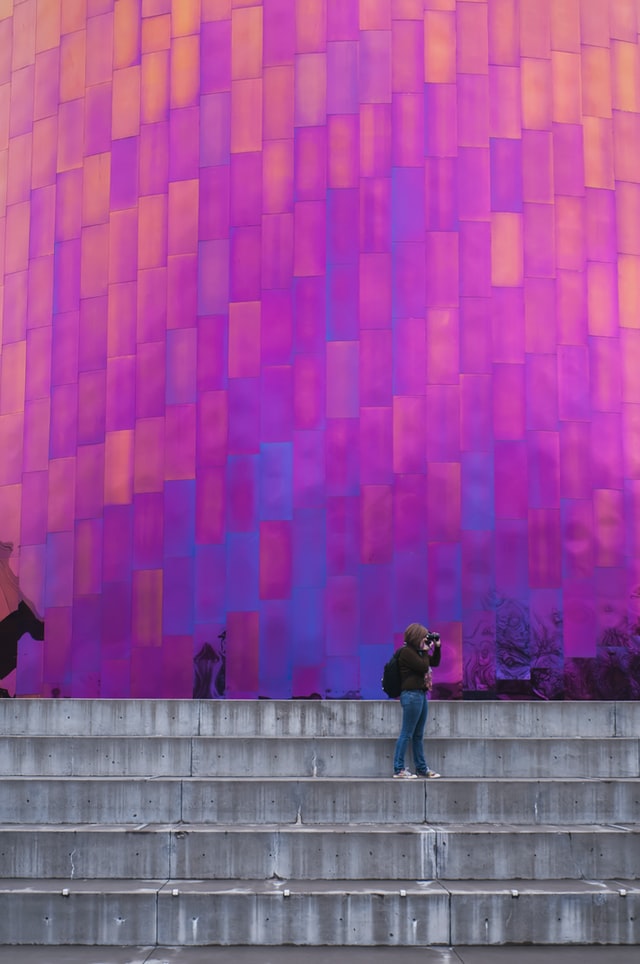 "The jobs I'm qualified for and have the right experience for are not the ones I want to be doing."
It's one of the most well-known conundrums of the career world. No experience, no job. No job, no experience.
And it's never more relevant than when you're making a major career change.
On a deeper level, you're not even sure you can deliver something you've never delivered before.
Every job application seems to require years of experience in a similar role.
Everywhere you turn it seems to be staring back at you: "Experience in a similar role required". How can you move into work you love when nobody will give you a chance?
Every potential client wants to know what you've done before.
As a career changer moving into a brand-new field, of course you don't have relevant experience. When your CV looks like a long list of irrelevant information, how are you supposed to be taken seriously? How do you get people to pay attention to you, and to give you a chance?
"What if I get hired or land my first client and end up being a disappointment?"
The first step is to know that it's a problem that it is possible to solve.
Spending years submitting job applications that you never hear back from.
It is hard to move into a new career  with no relevant experience but not impossible. You just need to know how to play a game smartly.
Lead with your story, not your history
Your CV isn't a great opener for you with an employer or client in your new field.
Some employer doesn't hire based on experience. They hires based on personality, learning skills and cultural fit.
"The first thing to look for when searching for a great employee is somebody with a personality that fits with your company culture. Most skills can be learned, but it is difficult to train people on their personality."
When you're not in a room with someone, it can be hard to express your personality and how you could fit into a new environment without traditional experience. The best way to share who you are and where you're headed with someone is by creating your story.
You're someone who's intrepid, curious, and so passionate about the new field you want to break into that you're willing to take risks. You're someone who's not scared of the new and the unfamiliar – and even if you are scared, you're willing to try anyway. You may not have direct experience of your chosen industry, but you have bucket loads of experience in other areas that could impact a new employer or client in a fresh way.
Try a skills-based CV
If you have to use a CV to make that invitation, craft your CV to focus on your story, not your history.
A skills-based or functional CV is designed to do exactly that. Rather than the classic list of 'Jobs I Have Done', a skills-based CV focuses on who you are and what you have to offer.
Instead of job titles, your headlines are your most relevant skill-sets and talents. And rather than tasks and responsibilities, the bullets below your headlines showcase the key accomplishments that showcase these skills in the most inspiring and interesting way.
You can add your work history at the end, but the point of a functional CV is to have the reader engaged in a conversation about what you can do, not just what you have done.
It won't work for every job application. The sad truth about the classic job-searching process is that with hundreds of applications, many are simply scanned for the relevant number of years' experience without receiving the attention you'd like.
Take an alternative approach
A growing number of companies and organisations are recognizing (and celebrating) the fact that CVs are not only dull and bland, they're a way of getting to know someone.
We're increasingly seeing job application processes that embrace a more interesting and story-based approach. Shoot a YouTube video, build a website to tell your story, or create a blog showcasing your passion for the area you want to move into.
Exchange time for experience
Maybe you can't get paid work for an established company in the industry you want to move into. But there are likely to be plenty of ways you can do the same kind of work on an unpaid basis or even for a small fee.
Contact organisations who work in your chosen field and offer your time on an unpaid basis. This is usually easier to get your foot in the door with smaller companies, so target small organisations that inspire you and tell them your story.
Be what you want to be
Take on your new direction as a part of your identity, and immerse yourself in the work you're passionate about.
If this was already your full-time career, what kind of time and energy would you spend on professional development? What books would you read? What newspapers or blogs would you follow? What would you spend your time doing? What would you need to do to be at the top of your game?
You can also build up a portfolio of expertise no matter what industry you want to move into – and the passion and commitment that this showcases will stand you in great stead when you're looking for work.
Start a blog on the key topics in your chosen industry. Invite people who work in that industry to be interviewed for your blog or a podcast. Focus on researching one key area of your future profession until you feel confident enough to talk about it, and then see if someone will give you ten minutes to speak about it at an event.
As you build up your knowledge and explore your new profession from the outside, chances are you'll start to be noticed. And even if you're not noticed immediately, when it comes to talking to a potential employer, you'll have something solid to show them.
If this is truly a career you're passionate about, these kinds of actions will be fun and inspiring.
Photo by Scott Webb on Unsplash (Free for commercial use)
Image Reference: https://unsplash.com/photos/eSYhH9tRlko
Recent Posts

If you are someone who travels much due

The Mahaparinirvana temple has a statue of Lord

The 5G testbed aims to reduce dependence on
What's new at WeRIndia.com