Job seekers most common mistakes while applying for job online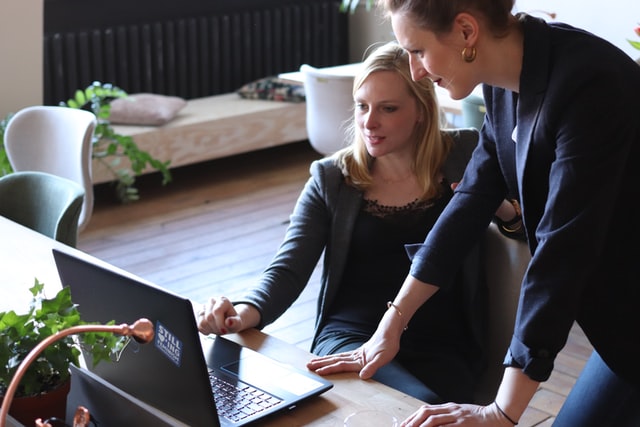 Job searching is all about being careful. Be careful about what you write, what you say, how you apply and how you pitch your qualifications to employers.
Done right, it will help you get hired. Done wrong, you'll make your job search much more of a challenge.
When searching for work, it is important to remember that employers are evaluating you on all aspects of the job search process.
From the application to the interview, you always need to put your best foot forward.
New research, however, shows that all too often, job candidates make myriad blunders that damage their chances of finding work.
Mistakes don't go over well when you are job searching. In a competitive job market, even a typo is enough to knock you out of contention for a job.
Doing or saying the wrong thing at a job interview won't help you get hired either.
Ranting at your boss on the way out the door might get you a bad reference that will make it more difficult to get hired in the future.
Job seekers most often make these mistakes while applying online:
Edit your work
To avoid typos, be sure to spellcheck you work and have a second pair of eyes on anything you plan to submit.
Be careful not to use language that's inappropriate or too casual. Those mistakes, specifically, will ruin any chances you have of making a good first impression.
Not reading the entire job posting
It is very common to just focus on the bullet-ed lists of responsibilities and qualifications, but the other details that are provided in the job description are important. Often, this is where specific instructions for applying will be mentioned.
Having a less-than-perfect online presence
In addition to your resume and cover letter, your online presence needs to be pruned before you apply anywhere.
This is especially true on LinkedIn, but also on any other platforms where you have profiles (Facebook, Twitter etc.). If your resume does get noticed, the first thing a recruiter or hiring manager will do is Google you and look you up on social media.
Looking only for Job Openings 
Searching only for companies with "openings" is an obsolete job hunting method. The best jobs are rarely listed "vacancies" or "openings." Rather, many good positions are created for the candidate, often at the interview.
The key is to shift your focus from "openings" to "opportunities" (which exist nearly everywhere). Remember: every company is hiring all the time, if you have what they need when they need it!
Focusing too much on the job title
A manager at one company is a specialist at another. Job seekers should focus on the responsibilities of the role to determine if it's the right level for their expertise and career goals, because you could be missing out on other opportunities that are perfect, but are just not labelled as you'd think.
Regardless of what you want to do, you should sit down and make a list of goals you would like to achieve, with an emphasis on what makes you happy, writes Catherine Fisher for LinkedIn. Include all of your goals, both big and small.
If you need ideas for work goals, search on LinkedIn for people in the companies or industries you're interested in to identify the skills you need to grow in your career, as well as the various career paths others have taken — that you can take, too.
Being Unplanned in Your Search
Most people spend more time planning a vacation than planning a job search.
I suggest the following tips to conduct a proper job search: a well-thought out methodology, daily solitude and planning, space in the home dedicated to the search, a tracking tool to measure your progress, and a system for accountability.
Not Preparing Well Enough for Job Interviews
When you boil it down, all job interviews are comprised of five basic elements: articulating your value, conveying your knowledge of the company, asking intelligent questions, negotiating compensation, and following-through.
Each of these items has to be practiced in advance, so you can "ace" the job interview. Also, be sure to do extensive research on the company and the interviewer ahead of time.
Photo by CoWomen on Unsplash (Free for commercial use)
Image Reference: https://unsplash.com/photos/pd5FVvQ9-aY
What's new at WeRIndia.com