Career-Enhancing iPhone Apps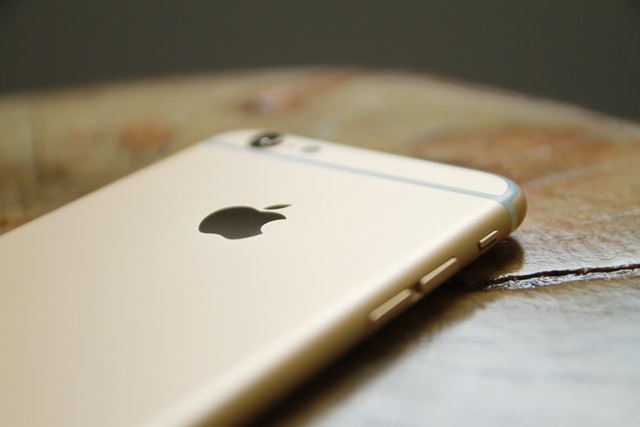 You're probably behind the curve if you're not implementing technology to help you be more productive, organized, and successful.
In today's ever-challenging job market, job seekers must be on the hunt for new opportunities 24/7 to maintain a competitive advantage over other top job candidates.
But to do so successfully, job seekers must have constant access, both at home and on the go, to their social and professional networks, up-to-date job postings and powerful tools that can help them make quick connections with new contacts and potential career stakeholders.
Here are the career-enhancing iPhone apps for iPhone users:
Apps for the Job Search:
JobFinder
One of the most highly-praised new applications is JobFinder; the easy-to-use system basically does all the work for you when it comes to finding fresh new job leads. The program scours the internet to bring all the latest job offers appropriate to your search easily to your reach.
Job Search Engine by LinkUp.com
LinkUp's unique search engine, updated daily, lists only jobs that are found on company and employer websites. LinkUp's Job Alerts allow you to automatically be notified via email when new relevant job listings become available.
By clicking "get alerts," you will automatically start to receive Job Alerts when new job listings match your search criteria. Use this "Job Alerts" page any time you would like to rename, modify, or unsubscribe to any of your existing Job Alerts.
Indeed
The closest rival to Craigslist's employment section, indeed.com now brings all its prized functionality and convenience in the job hunt to your fingertips, in this sweet new application.
It is a powerful job search aggregator that collects job listings from all the major job search engines and job boards into one convenient location for you to review.
JobAware Lite
JobAware Lite is the free version of this unique app that allows you to search jobs in cities near you leveraging the iPhone's GPS and helps you organize and track your progress throughout the job application process.
Craigslist for iPhone
Craigslist for iPhone features an intuitive interface and myriads of features to browse and post to Craigslist. Most importantly, it gives you access to the Craigslist job classifieds by small and medium businesses looking for local candidates
JobAware
JobAware shares all the outstanding features of JobAware Lite, but also offers salary comparisons for hundreds of occupations, LinkedIn account integration to help you take advantage of your network and job search advice from top career experts.
Career Builder
This free app brings the power of CareerBuilder.com straight to your mobile device, giving you instant access to search and apply to nearly 2 million job postings on CareerBuilder.com.
It will automatically gauge your location and will let you easily search for a new post via any keyword you like.
Networking Apps:
LinkedIn
Get on-the-go access to your professional network with LinkedIn for iPhone. Find and connect with more than 120M members worldwide, read the latest industry news, keep up-to-date with your groups, and share content with your network from anywhere.
BeKnown
BeKnown, by Monster.com, is the professional networking app on Facebook. BeKnown for iPhone makes it easy to tap into new professional opportunities anywhere, anytime while carefully leveraging the power of your current social network.
Business Card Reader

Business Card Reader is an invaluable networking tool, taking a picture of a business card, reading it using text recognition technology and automatically adding it to your iPhone address book.
SnapDat Digital Business Cards
SnapDat is the #1 app for designing and sending digital business cards directly from your iPhone!
You can create unlimited digital business cards with a provided template or picture and can email it instantly to your contact's address.
Twitter
Get short bursts of timely information on the official Twitter app for iPhone. You can also share content, follow industry leaders and potential career stakeholders and search job updates from your target employers.
Facebook
Facebook for iPhone makes it easy to stay connected and share information with friends. Start a conversation, share content with your network, check your friends' status updates or leverage your network for new opportunities.
Photo by Marc-André Julien on Unsplash (Free for commercial use)
Image Reference: https://unsplash.com/photos/vJ24hBps1qY
Recent Posts

Prediabetes does not have clear symptoms.

Unclaimed deposits with both public and private banks

Meenakshi Walke was a homemaker. But now, she
What's new at WeRIndia.com