Benefits Of Outsourcing Recruitment Services In India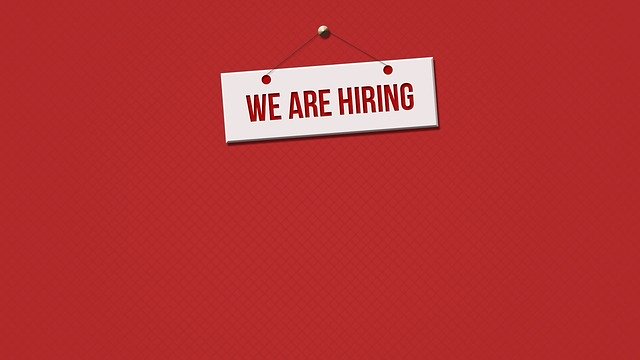 Now days the challenges faced by hiring managers have only increased. In the light of changed economic scenario, the tasks of recruiting and hiring the right candidate have become much more difficult.
The new economic scenario encompasses the ever-high competition, rapidly changing business situations, widespread unemployment, shortage of needed skills and fight for the limited available talent.
This demands even greater efforts from recruitment or hiring managers, who are required to stay informed on new recruiting technology and social media, network with successful candidates, and ask the right questions.
The challenges for small business owners are even higher. It is for the busy SME business managers or owners that leveraging the benefits of recruitment process outsourcing can prove highly rewarding.
Advantages of Recruitment Process Outsourcing
High-value sourcing solutions focused on targeted vacancies with professional and experienced sourcing agents who have knowledge and understanding of different job roles that accurately match your criteria, and are keen to hear from you.
Cost-effective
This is one of the top reasons why companies go for RPO solutions, and it is also one of the biggest benefits of recruitment process outsourcing. By streamlining the recruitment process, introducing best practice, appropriate technology and removing any unnecessary procedures, companies can increase transparency of their hiring across the business and significantly reduce recruitment costs.
A recruitment service provider can reduce recruiting costs by streamlining your recruiting process and showing you how to find good candidates better and with less time and money.
Focus on core business
Whether or not a company has a dedicated recruiter or some kind of recruiting function, most are not in the recruiting industry. Any recruiting tasks and activities will be outside of the core business functions and take resources from core business operations.
One of the key benefit of recruitment process outsourcing is that the third party service providers do not use any of the core business resources and enables business owners to find the skillsets they need without distractions from business operations.
Better quality of hires
The most important reason to outsource your staffing activities is to get access to a better talent. Hiring managers who are pressed for time to fill a position, or have a large number of candidates to sift through, may not necessarily take a look at the qualities that determine whether or not the new hire will stick with the position.
While for a recruitment process outsourcing service provider, this is the main purpose. They invest their time, energy and resources into sourcing, screening and presenting the cream of the crop in terms of available talent to the client.
Faster Hiring
When the positions are left open for a longer duration, it affects your bottom line. The reduced productivity can not only lead to a lost opportunity but it can also affect the current workforce's morale and efficiency. When you outsource your staffing activities, you don't really deal with these consequences.
Your company tends to hire faster because the staffing firms already have wide candidate pools and access to the top talent. The recruiters immediately start working on your requirements just like your managers and HR specialists would do. There is dedicated resources indulged in closing the positions without any delay or procrastination and hence, the time is reduced for closing the position.
Scalable recruiting capacity
Companies experiencing rapid growth or seasonal spikes that make it difficult to meet recruiting needs. That is why they often outsource recruiting process to better control fluctuating recruiting activity's impact on their business.
One of the amazing benefits of recruitment process outsourcing is having a recruiting process in place that can scale up or down at any time, depending on your requirements.
Enhanced employment brand
The employment brand is essentially the identity of the company as far as hiring is concerned. When every other aspect of the recruiting process is in place and running smoothly, the employment brand naturally improves. If your candidate quality improves, that only looks good to other potential candidates for your company.
Image by vishnu vijayan from Pixabay  (Free for commercial use)
Image Reference: https://pixabay.com/photos/hiring-recruitment-career-business-2575036/
What's new at WeRIndia.com