Young Woman who helps disabled people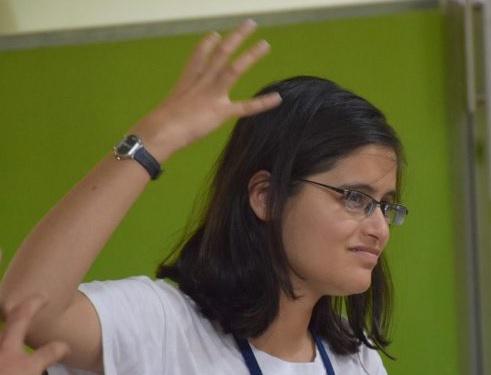 Vidushi, a young woman gave hope to many lives of disable people.
Read on to know how she did that.
It all began when Vidushi was doing an internship with EnAble India during her Masters course.
She understood that even doing simple things can make a lot of difference for disable people.
This was when she started her life of helping.
At that time, she started a volunteer group along with several others who had similar vision as her.
With the help of mentorship from Vishnu Soman of EnAble India, she started 'India for Inclusion'.
This group is aimed to improving the lifestyles of disabled people.
They organize various activities which build confidence among the physically disabled.
They are physical activities which make them enjoy the things they never thought they could.
Activities like trekking, sports, and community training programs are the most common ones the group organize.
At present, the group organizes treks at various destinations near Bengaluru for trainees of Skill Employability Programme at EnAble India.
So far, Vidushi herself has organized three treks so far. She helped out 150 Masters course by taking them to treks of different difficulty levels.
Jayaraj, a blind trek participant says that adventures like trekking and rock climbing were a distant reality for him.
He could only hear tales of others doing such activities but never got to experience it but now he did it.
Vidushi did a Masters in Counselling Psychology from Christ College, Bengaluru. She is now National Coordinator of Community Initiatives at EnAble India.
Her aim is to remove the way disabled people are over sheltered and help them reach their true potential.
Many people physically impaired people feel less confident about their abilities and are afraid to do any activity.
By conducting such events, Vidushi helped them mingle with the society around them better.
When impaired people realize they too can experience activities that are supposedly not for them, they would feel more confident about themselves.
Image Reference: TheBetterIndia
What's new at WeRIndia.com