The Ugly Indian Group – An Anonymous and Motivational Volunteer Group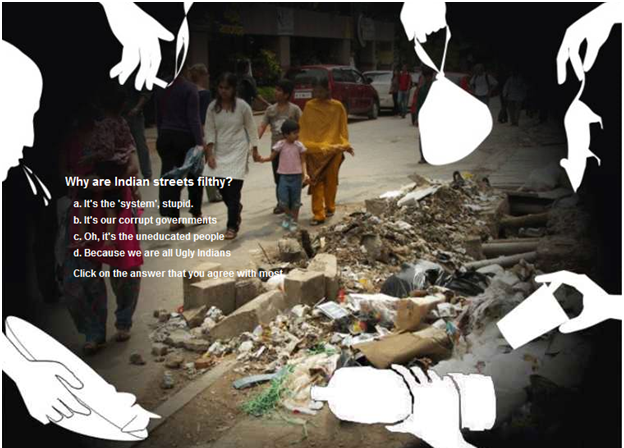 The Ugly Indian Group was started in 2010 in Bangalore with the aim to clean filthy Indian streets. It is a volunteer group that motivates the citizens with its philosophy of "Kaamchalumooh bandh" which literally means "Stop Talking and Start Doing". Anyone can join it by sending them a mail.
The enormous attraction of this group is its anonymity by not having a leader or face to it. It consists of self-driven people belonging to age group of 25-40 years. They keep their names and identities confidential and they consider that revealing their names is not important. They believe it's the action which is more important than the person who does it.
The Group calls the street cleaning "Spot-fixing". Each week they chose small segments of roads to clean. These include the pavements that are loaded up with plastic, footpaths that are not usable due to potholes, defaced walls etc. Required materials and instructions to clean them are provided on the spot to the workers.
What's new at WeRIndia.com