The woman behind India's first human space flight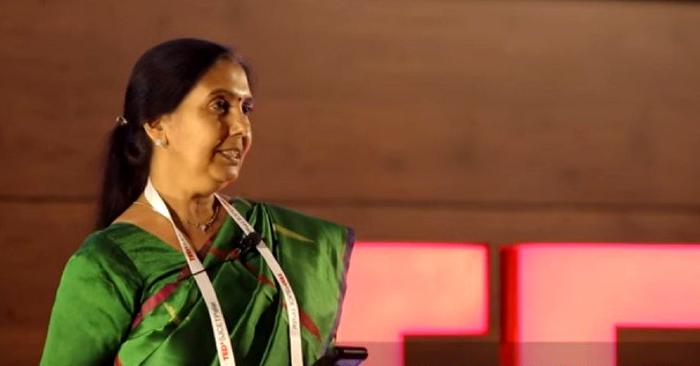 On the Independence Day, PM Narendra Modi has talked about many of his plans. One of the most ambitious ones among them is ISRO's Gaganyaan mission.
As part of this ambitious project, ISRO wants to make India the fourth country after USA, Russia, and China to send a human to space. ISRO has already started making preparations for this project.
This amazing project will be headed by VR Lalithambika who has been appointed as its Director. She has previously conducted many successful missions previously and has a lot of expertise.
There are some very impressive things she has done in her life. Let us take a look at her life.
VR Lalithambika has a Master's degree in Control Engineering. Her career started in 1988 at the Vikram Sarabhai Space Centre in Thiruvananthapuram, Kerala. She did several projects there.
Her team now works on things like optimising fuel for rockets like Polar Satellite Launch Vehicle (PSLV), Geosynchronous Satellite Launch Vehicle (GSLV) and Reusable Launch Vehicle (RLV).
She has been working in her field since a long time. She has 30 years of work experience with ISRO. At present she is a core team member of the autopilot designers for PSLV and both launches of the GSLV.
When talking about her work, she says her work in ISRO is very satisfying for her. She finds the fact that even juniors are given the opportunity to speak about their ideas and concerns which is very useful.
She says that ISRO is very successful because each mission is achieved with teamwork and no one's ego comes in the way. She finds that ISRO has set an example to all other organizations both private and government.
Her team has previously done a very ambitious mission which included launching 104 satellites into space. It was an end-to-end test of all their systems.
Considering her expertise, the upcoming human space flight mission is expected to be a huge success.
Image Reference: Thebettterindia
What's new at WeRIndia.com