Well-known Indian women scientists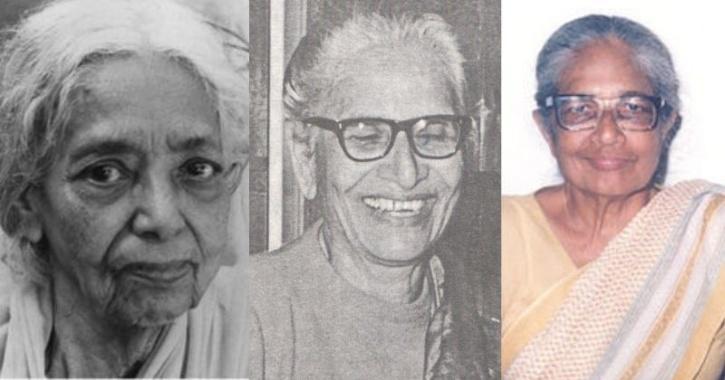 Ahead of International Women's Day on March 8, it is quite apt to know about some renowned women scientists that contributed significantly.
Ministry of Women and Child Development announced on National Science Day (February 28) to set up eleven chairs to honour these women scientists.
Here is a list of those notable Indian women scientists:
Bibha Chowdhuri was a physicist who worked on particle physics and cosmic rays. For her work, a star was named after her, (Bibha) HD 86081.
Irawati Karve was the first female anthropologist in India who founded the department of anthropology at Pune University.
Kamal Jaysingh Randive conducted innovative research to cure cancer and find out links between cancer and viruses.
Rajeshwari Chatterjee was the first woman engineer from Karnataka. She worked on Microwave Engineering and established a microwave research laboratory.
Raman Parimala was a mathematician who made stellar contributions to algebra.
Anna Mani was a physicist and meteorologist. She researched in the field of solar radiation, ozone and wind energy measurements. Her contributions to meteorological instrumentation are remarkable.
Janaki Ammal was a botanist who had several revolutionary accomplishments in botany, taxonomy and cytogenetics. She was honoured with Padmashri by the government for her stellar contribution.
Kadambini Ganguly was the second female physician from India and one of the first Indians to receive training in western medicine.
Asima Chatterjee was an organic chemist who contributed significantly to phytomedicine. She wrote many books on medicinal plants of the Indian subcontinent.
Darshan Ranganathan was well-known for her work in bio-organic chemistry, protein folding, molecular design etc.
Archana Sharma was a well-known botanist and cell biologist. Her research on vegetative reproducing plants and related things are remarkable.
Image Reference: Indiatimes
What's new at WeRIndia.com