Two doctors transformed Maharashtra's Poorest Regions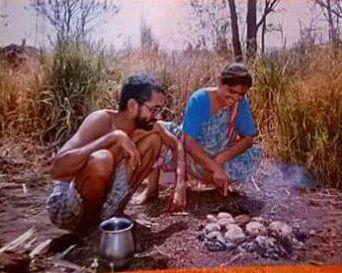 Do you know the story of Dr. Ravindra Kolhe and Dr. Smita Kolhe? They changed the lives of the tribals of Melghat. These doctors improved health outcomes in the area and helped them get access to electricity, roads and primary health centres.
Dr. Ravindra Kolhe has always been inspired by the books of Mahatma Gandhi and Vinoba Bhave. After he finished his MBBS he did not want to use his skills for earning money but to help the people in need.
Dr. Kolhe wanted to offer his services at a place where there was no access to any medical facility. He chose a small village in Melghat, Maharashtra called.
Dr. Kohle learned three important things to help the village. Delivering a baby without the sonography or blood transfusion, helping patients of pneumonia without an X-ray, and curing diarrhea.
Khole wanted a companion to help the village even more. After being rejected by almost 100 prospective brides because of the lifestyle he chose, he finally met Dr. Smita. She had a great practice in Nagpur. She was the second doctor in the village. She wanted women's empowerment.
When Dr. Smita was pregnant, she decided to stay back and have her baby treated just like other village children in the same condition. This earned her the respect of the villagers.
The two doctors worked together to improve the health conditions in Bairagarh. The villagers started asking them to help the cattle and plants too.
Dr. Kolhe learnt about the anatomy of animals from a veterinary doctor and also learned agriculture at Punjab Rao Krushi Vidyapeeth, Akola.
That is not all. The doctors also organized camps for youth to increase awareness about new farming techniques and environment. They also took up PDS (Public Distribution System) to ensure that there is enough food for everyone at the time of rains too. With the help of the couple, Melghat became a suicide-free zone for farmers.
Image Reference: TheBetterIndia
Recent Posts

World's first 3D-printed temple in Telangana

The construction of the world's first 3D-printed temple in Telangana marks a significant milestone in architectural innovation.

India's Successful Agni-1 Training launch

Over the past two decades, India has concentrated on bolstering its strategic deterrent capabilities.

Villagers in UP lift a road like a carpet

A huge road scam in Maharashtra shook many people in the country. The villagers in Jalna, Maharashtra, lifted the newly constructed road with bare hands. The road was constructed under the Prime Minister's Rural Road Scheme. The contractor claimed that advanced German technology was adopted for the construction. But the villagers realized that the road was not constructed as per the standards. So, they wanted to reveal the scam and lifted the road with empty hands.
What's new at WeRIndia.com