Senior citizens run a beautiful Farm stay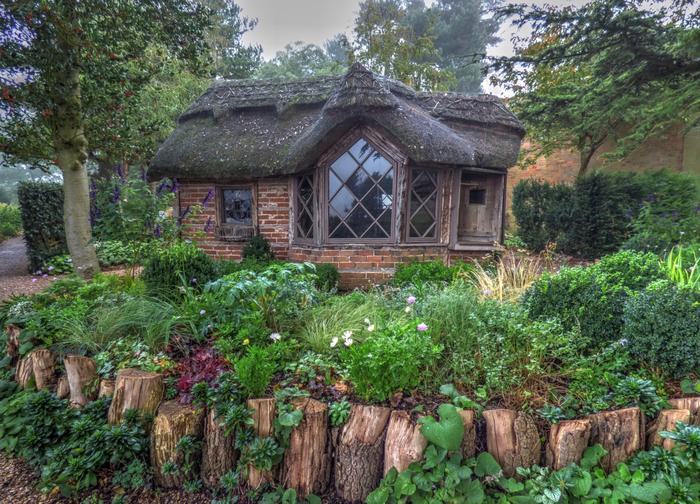 Age is just a number for some people. They are energetic even at the age of their 80s. Here is a mother and daughter duo who is running a beautiful farm stay at the age of over 70 years.
Read the inspiring story of Laxmi Ammal and Kasthuri Sivaraman from Tamil Nadu.
While Laxmi Ammal is aged 89 years, Kasthuri Sivaraman is 71 years old.
Hailing from a conservation family, they are not even well-educated. They did not know English as they studied in Tamil medium.
While Laxmi completed Class 3, Kasthuri finished Class 7. They used to follow the directions of their parents in their childhood and their husband after their marriage. Hence, they were not able to make decisions on their own.
It was Kasthuri's son, Kiruba Shankar, who encouraged them to look after their farm stay in 2021. Their family has vast farmland and a beautiful farm stay.
This farm stay, Pico, was built on an organic farm in Rettanai village of Tamil Nadu for their relatives and friends.
However, Laxmi and Kasthuri were not confident in doing so. But, all their family members supported the advice of Shankar.
As Shankar advised them to look after the farm stay, Laxmi and Kasthuri obeyed his word without confidence.
Initially, Laxmi was scared of interacting with strangers. Moreover, they can converse in Tamil only. Hence they thought people would not prefer their farm stay.
The duo began the work slowly and became confident with time. They were troubled in the beginning due to the first phase of lockdown in the country.
At that time, some YouTubers visited their farm and made a video on them. They shared it on social media and gave positive reviews. It boosted their confidence.
Slowly people started visiting the farm stay. The duo provides all modern amenities to their guests like internet, washing machines, ACs, televisions and many more.
They even serve fresh local food to their guests. All these helped to grab the attention of visitors.
So far, the duo hosted more than 200 guests. On average 10 guests visit the farm per month. They also learned to use the internet.
Image from Pxhere (Free for commercial use / CC0 Public Domain)
Image Reference: https://pxhere.com/en/photo/782114
What's new at WeRIndia.com