Rajkot Chailwali sells Tandoori tea and earns around ₹50k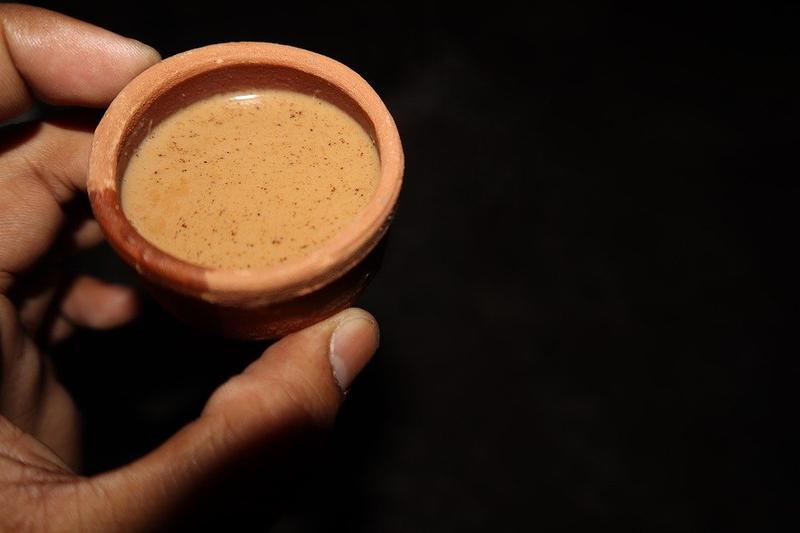 The dignity of labour is the mantra of youth now. There is no small work in their sight. This Rajkot woman is an example of that. She quit her job for her passion.
Nisha Hussain from Rajkot started selling tea secretly to avoid resistance from her family members.
Nisha worked as a computer operator before starting her venture. She used to make tea on special occasions in her childhood. She decided to turn it into a business opportunity. However, her family members did not accept it. Hence, she started it secretly. But, in the initial days, nobody visited her tea stall, as the tea stall was solely operated by her.
Nisha waited for around 15 days. At last, the opportunity came in the form of a netizen. One of the Instagram users posted a story about her, and the post went viral. People started visiting her tea stall, The Chailand.
Nisha sells tea in ten flavours. Among them, tandoori tea is the best-selling product, which costs ₹40. The boiled tea is poured in Kulhad and placed in a tandoor. It is called tandoori tea, which has a unique flavour due to the process.
Apart from tandoori tea, she also sells green tea and black tea. In addition to that, cinnamon, ginger and mint, lemongrass, masala chai etc., are some other flavours of the tea sold at her tea stall. The cost of a cup of regular tea is ₹10, while the flavoured tea costs ₹30.
Before starting her business, Nisha worked at the Tea Post café for some time to get experience. It helped her know about the tastes and preferences of the customers. She also researched procuring ingredients for various flavours of tea. She saved some money to start her venture. She started her tea stall with ₹25,000.
Before the lockdown, Nisha used to make around ₹50,000each month. But, the pandemic and lockdowns affected her business. However, she restored her operations. She earns around ₹1,500 per day. Many people are visiting her tea stall due to the word of mouth publicity. Nisha is known as Rajkot Chaiwali by the locals.
Image by Baba_Shifu from Pixabay (Free for commercial use)
Image Reference: https://pixabay.com/photos/tea-flavored-flavor-teacup-drink-4656569/
What's new at WeRIndia.com