The Railway Officer who became foster father to 200 children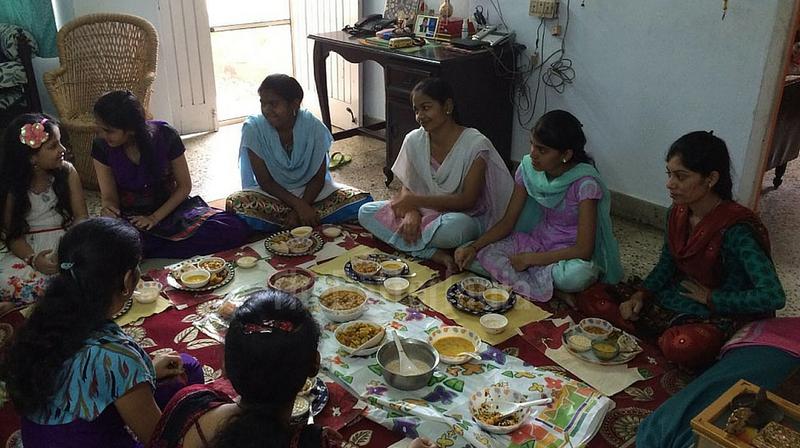 Raising two children is very difficult these days. But, this man became a foster father to more than 200 children. Ajeet Saxena is a railway official. He dedicated his life to support the children of poor farmers that cannot back their families.
He is providing required financial assistance to the children and mentoring them in Vidarbha region. Ajeet is currently working as the Chief Commercial Manager of Southern Railways in Chennai. His journey of helping farmers started with the motivation to support them and prevent them from committing suicide. He was very moved with the news that is widely prevalent about the suicides of the farmers. He wanted to do something for the families of farmers that were left behind in isolation due to the death of the head of the family.
He met 29 families of farmers in around 15 villages taking the help of volunteers of the Sarvodaya Movement in Sevagram village. At that time, he came to know that the average money which led to the suicide of the farmers was Rs.15,000. His heart broke and he sympathized about the situation that just Rs.15,000 caused the farmers to give up on their lives. He also met various farmers there and gave his phone number to call him when they felt miserable and unhappy.
Known the fact that it is not as easy as speaking words, he wanted to take support of other people as well to handle the situation in a smooth manner and for better results. To his surprise, many people in Rotary Club in Chennai came forward to help when he addressed the issue before them.
Then, he wanted to support the education of farmers' children. He immediately opened accounts for some of the children and also found the sponsors to support them financially. Now, he wants to support not just the farmers' children but also all the children that hail from poor background. He is establishing a trust, Sharnagat Foundation in Nagpur to stretch his hands to more children.
Image Reference: TheBetterIndia
What's new at WeRIndia.com