Madhuchandan – A saviour of farmers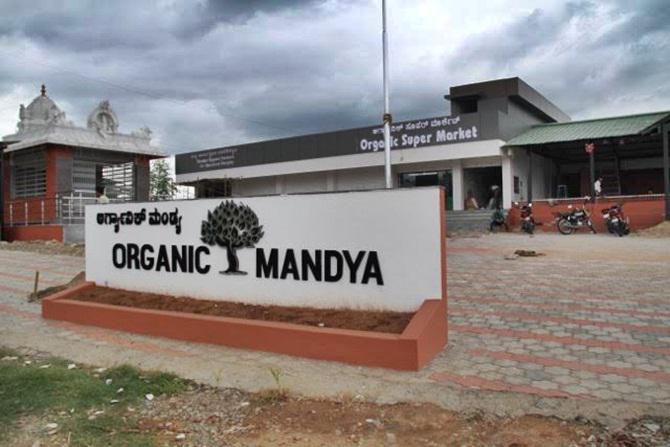 Madhuchandan is an IT professional. He served in various positions in Israel, Africa, the UK, the Philippines and the US for the last 15 years. He is the co-founder of Verifaya. It was founded in 2005. It is an automated testing software and is used by corporates from all over the world.
At first, Madhu had planned to set up his own farm and lead the life of a farmer. Later, he changed his mind and established the Organic Mandya. He was moved by the heart touching stories of farmers in Mandya near Mysuru. Farmers' suicides are common in this region; hence it is known as farmers' suicide capital of Karnataka.
In the olden days, farmers were experts in their field. But over the time, they were misguided by the agriculture experts who lacked the hands-on experience. As a result, they still tend to use chemicals and fertilizers which ultimately damage the soil and crop yields thereby.
As the problem was identified, Madhu made his plans to change the lives of farmers there. He started the Mandya Organic Farmers Cooperative Society in late 2014 with an investment of Rs 1 crore collected from 4 IT professionals. The return is great and the revenues touched Rs 2.5 crore by September, 2016. It is further expected to reach Rs 8-10 crore and the expected revenues are Rs 30-40 crore in the following 2-3 years.
Initially, he and his team spent many hours to educate farmers in joining the society and it was difficult to gain their confidence. But, slowly the farmers understood the importance of technology and marketing to sell their products for a better price.
Now, 270 farmers are the active members of this society. They now know organic cultivating methods and selling techniques for their organic farm products.
Many Ayurveda doctors and agriculture scientists are also the part of Mandya Organic Farmers Cooperative Society. All of them are fervent to bring key changes in the agriculture sector. 1,500 applications from farmers expressing their interest to join the society were received, but all of them are scrutinized by Madhu and his team before joining.
There is an 'integrated organic zone' under the Organic Mandya to sell products. It is constructed near the organic farmland. There is a restaurant as well to promote organic food. The location is ideal to reach many customers as it is located on the Mysuru-Bengaluru highway. Numerous organic products including fresh oil are available here.  Due to the increase in profits with organic farming compared to traditional farming, many farmers are switching to it.
The unique concept of Organic Mandya is "Sweat Donation". Due to the shortage of labourers in agricultural sector, Organic Mandya searches for people's help from everyone who can contribute their "sweat". Mahdu says that rather than shedding the sweat at gym centers, working on fields at least once a week will be helpful for a productive result. Thus, an IT professional became the saviour of the lives of many farmers.
Image Reference: Rediff
What's new at WeRIndia.com