Noor Inayat Khan – The Indian Spy princess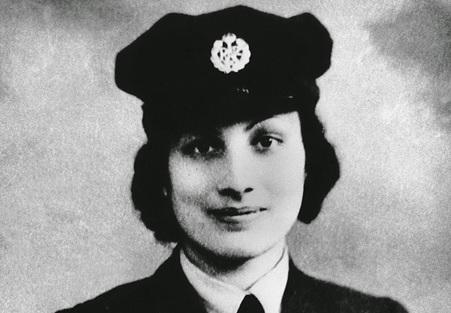 Noor Inayat Khan was born in Moscow on January 1st, 1914, to parents Hazrat Inayat Khan, a Sufi musician, and Ora Ray, an American. She was a direct descendant of the 18th Century rule of Mysore, Tipu Sultan.
When World War I broke out that very year, her family was forced to leave Russia and move to Suresnes, France.
Noor grew up with a deep passion for music and children's stories, and at the age of twenty-five, she published her first book of children's tales, inspired by Buddhist Jataka stories. She also wrote poems, which she often gave to the French radio, and earned a degree in child psychology.
However, when World War II broke out in 1940, Noor and her family were forced to flee to London. She swore to help take down fascism, and signed up to be a volunteer for the Women's Auxiliary Air Force (or WAAF).
Yet although she was dedicated to participating in the war in Europe, Noor never forgot India. In an interview for the WAAF, she said that she would dedicate her life to achieving Indian independence after the war, despite the dangers of such a statement being considered treasonous to Britain.
In 1942, she joined Winston Churchill's secret Special Operations Executive (or SOE), which would eventually lead to her being known as the "Indian Spy Princess".
Although she was not immediately suited to spy work, Noor put forth her best effort into training, and quickly became adept.
She took her code name, Madeline, from a character in one of her stories, and she derived her radio encryption code from one of her poems. Noor became the SOE's first female undercover radio operator in France.
However, when almost all of the SOE radio operators were caught by the Gestapo, the Nazi secret police, Noor was the only radio operator left in Paris. She managed to outrun and evade the Gestapo, all while still sending messages from the region to London single-handedly.
However, she was eventually betrayed to the Gestapo by a double agent, who arrested her and put her in captivity.
After being captive for a year, she was transferred to the Dachau concentration camp, tortured, and executed.
Her last word, according to eyewitnesses, was "liberté".
Image Reference: TheBetterIndia
Recent Posts

If you are someone who travels much due

The Mahaparinirvana temple has a statue of Lord

The 5G testbed aims to reduce dependence on
What's new at WeRIndia.com