News App for children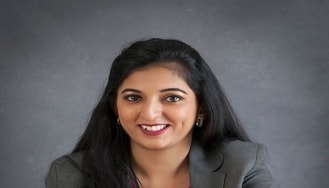 Normally news is followed by adults. Even many newspapers are mainly focused on adults, teens and youth.
Very few newspapers are dedicated to kids.
Here is a news app that cater to the needs of children of all age groups.
Children are curious to know about many things. Most of the parents are not able to answer all their questions.
The Young Chronicle was born to provide meaningful content to children.
Ritika Amit Kumar started a social networking portal for the children while she was pursuing her post-graduation degree.
Being expertized in creating useful content, her portal was a one-stop-solution for parents.
She had some colleagues who were dealing with parenting issues. And most of them were first-generation parents without any help at home to look after their children.
They were stepping out leaving their children at day-care centres. In this context, her web portal was helpful for many new parents that were grappling with parenting issues.
The Young Chronicle was also part of this network. But, she wanted to create something exclusively for the children's education.
At that time, she was operating three-startups. She decided to wind up all the three and concentrate on only one, that is The Young Chronicle.
She mainly focused on creating easy as well as entertaining content to children.
At the same time, she wanted children to know answers for their questions immediately.
Ritika built a strong team of writers from various fields including finance, marketing and pharma.
Her team consists of passionate mothers who have a similar vision.
The Young Chronicle newspaper is made of children at four levels, one each for class 1, 2 and 3, and the last level is for classes 4 to 7.
This is because the answers would be different for the same question asked by a six-year-old and 10-year old based on the understanding level of the child.
Image Reference: Thebetterindia
What's new at WeRIndia.com