NaPanta – app that helps many farmers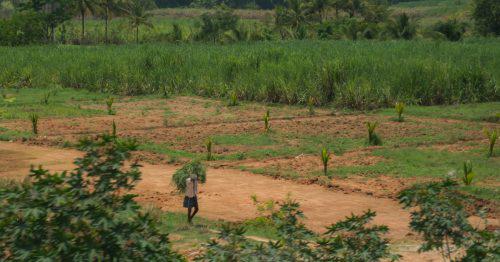 Farmers are one of the biggest contributing bodies to the economy of India, yet they still remain some of the country's poorest people.
Many of them commit suicide upon harvesting bad crop yields, and other damaging conditions such as poor storage facilities and a poor supply chain can only heighten farmers' financial troubles.
In 2013, over 12,000 farmers were reported to have committed suicide, therefore making up about 9% of the deaths in the country, and the actual number is probably even greater.
Alarmed by the impoverished and suicidal state of some of the most important contributors in the country, Naveen Kumar V. decided to create a way for these farmers to be informed and instructed about how to make the best of their crops.
Three months ago, Naveen and his team founded NaPanta, a mobile application that can provide farmers with real-time information. The app can provide information about their purchases of seeds, equipment, fertilizers, and the like.
It can also inform them of thousands of agricultural market prices. NaPanta also provides personalized information about crop management, a five-day weather forecast, soil testing laboratories, and more. Much of the app's content does not need an internet connection in order to be accessed.
Currently, the team has a community of over 50,000 farmers, and they are looking to grow their user base in the future. Through a seed investment, the team wishes to develop large-scale farmer training programs at the village level, which will expand their user base tremendously.
They claim to have a 95% accuracy of farm output, which allows them to advise both farmers and the government about the gaps between market price and farm output. NaPanta supports Telugu, which can give personalized information to the farmers of Andhra Pradesh and Telangana.
The app will soon give out instructions in Hindi and Kannada as well.
With NaPanta providing an intuitive and accurate method for farmers to keep track of their crops and business, farmers can make the best of their crops, their financial situations, and their lives.
Image Reference: Flickr, TheBetterIndia
What's new at WeRIndia.com