The Murukku Ladies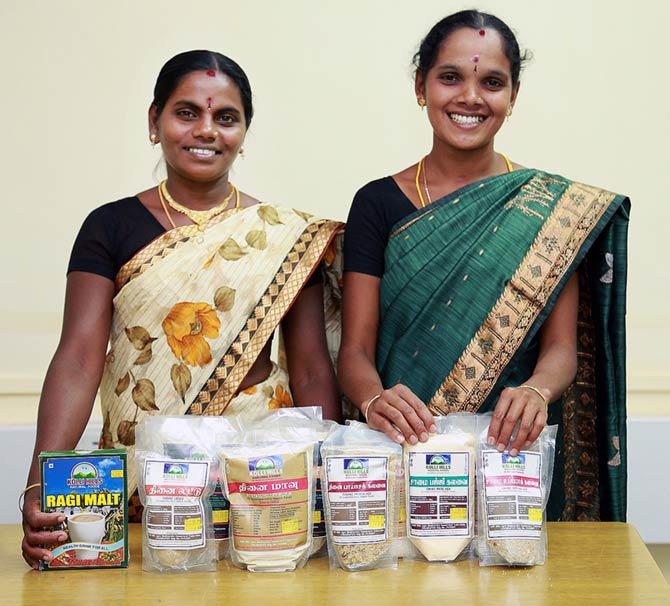 Malliga Seerangan and Jayalalitha Easwaran are two women who changed their lives with their millet farming. These women who were born in poor families have recently visited Milan where their 'Murukku' was very well received.
The two women were born in a remote village in Kolli Hills in Namakkal district of Tamil Nadu. Their journey from that village to Milan is an unforgettable one. They were born into families suffering with poverty and had no education. Their success today is a great icon for women empowerment.
These two women were part of a self-help group supported by the MS Swaminathan Research Foundation. Through this foundation, they learned about biodiversity through farming. The two women went to Milan to attend an event on 'Agricultural biodiversity, value chains and women's empowerment' which was organised by Bio Diversity International.
The aim of the event is to recognize the women 'who grow, harvest, process, cook, buy or sell a variety of food and agricultural products and by doing so help agricultural biodiversity.
In their childhood, they witnessed that the village was only farming two different crops. However today, thanks to the MS Swaminathan Research Foundation, they are farming six varieties of millets. The foundation also installed mills in order to save time.
Using these millets, the two women learned to make various products. They make products like millet rice, ragi murukku etc. Using the fact that these millets are rich in nutrition, they managed to sell the products to many people. The murukkus made by them were appreciated even in Milan.
Using attractive packing the women have managed to get fame even in cities. They are also selling their murukku powder, ragi malt powder, samai etc in Tamil Nadu, Andhra Pradesh and Karnataka under the Kolli Hills brand.
Image Reference: Rediff
What's new at WeRIndia.com