Mann Kaur – Winning medals at the age of 102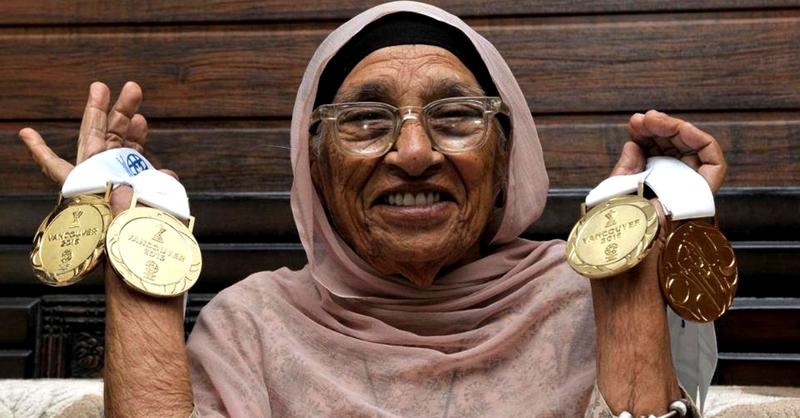 It's like the saying goes, age is just a number. In the case of Mann Kaur, that saying becomes a fact. She is a senior citizen whose fitness and motivation can rival even young people.
Mann Kaur started her athletic career at the age of 93. The now 102-year-old has the earned the title of 'Miracle from Chandigarh'.
Her recent winning is a gold medal in the World Masters Athletics Championships in Malaga, Spain. She won the 200m race in the 100-104 age group category.
Mann Kaur has been encouraged by her 78-year-old son Gurdev. Gurdev is also an amazing athlete who recently participated in the World Masters Game and is now considering the Olympics for senior citizens.
Gurdev who is a sport enthusiast introduced his mother to athletes in 2011. He of course made sure her vital statistics are all right before getting her into it.
After seeing that her health statistics are good, she participated in events. She won her first silver medal in the long jump (3.21 m), and bronze in the 100 m in the same year.
Kaur won a 100m gold in her age group at the World Masters Games in New Zealand, 2017. She won couple other golds in 2011 in 100 m and 200 m races at National level.
She also has the record for being the world's fastest centenarian. One can say she is her own competition as she broke her own records several times.
At the 2017 Masters in Auckland, New Zealand, she beat her world record with a difference of seven seconds. She successfully finished the race in 1 minute 14 seconds.
Kaur is known to be very dedicated in her training and diet management. She makes sure she follows the regime every day.
Every morning she has a glass of kefir and eats rotis made of sprouted wheat twice a day. She also enjoys fruit juices, nuts and seeds.
Sticking to her strong regime she is expected to beat even more records in the future.
Image Reference: Thebetterindia
What's new at WeRIndia.com