Manipur's first woman auto driver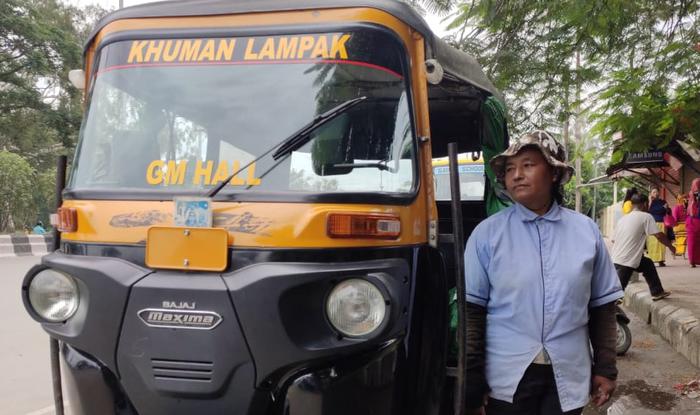 Laibi Oinam is the first woman auto driver in Manipur. She had chosen auto driving at her forties to educate her sons.
Now she is in her fifties and is getting respect everywhere she goes.
However, when she started her career of auto driving, the situation was very different. People used to laugh at her and called her names.
Though she felt humiliated, she had no choice due to her poverty.
Laibi is a hard worker. She worked as a daily laborer at a brick kiln. Despite her hard work day and night, she used to earn meagre wages with which it was difficult for her to make ends meet.
She had two sons. Her husband was diagnosed with diabetes after which his health condition became critical and doctors suggested him complete bed rest.
Then, Laibi became the sole breadwinner for the family. At first, the couple bought a pre-owned auto-rickshaw and hired it out. But, after two years, they found that their investment was not getting any return.
Due to severe financial hurdles, her sons had to drop out of school and later it was hard to even feed them. She had to skip her meals for them.
With no choice, Laibi decided to drive autorickshaw on her own. Thus, she became the first-ever woman auto driver in Manipur.
However, rather than appreciating her for choosing a work that was not chosen by any woman earlier, people used to ridicule her with abusive words.
Many people suggested her to choose a 'womanly work'. Even traffic police used to stop her and penalize her unnecessarily. She even was thrashed by them some times.
Her sons felt humiliated for their mother's work as an auto driver. Her husband was an alcoholic and used to abuse and harass her.
But, Laibi bore everything. Her only aim was to provide a good education to her sons.
Later, filmmaker Meena Longjam met her accidentally and compiled her story as a documentary. It created headlines all over the country.
Her position was changed and now she is respected by many people including the ones who used to taunt and ridicule her.
Image Reference: Thebetterindia
What's new at WeRIndia.com