Lessons from the life of a debt-ridden woman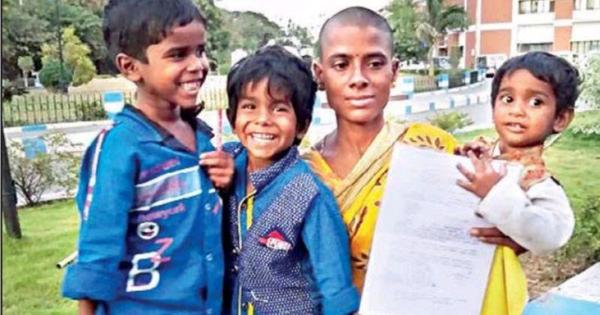 There are many quotes on 'life'. Life tests a person until he/she passes it. One has to accept it even if everything is against his/her will.
Here is the story of a woman who was stuck in debts and wanted to commit suicide.
Prema from Tamil Nadu is 31-year old. She has three children. Her husband wanted to start a business and sought a loan. But he was cheated with a loan for ₹2.5 lakh and committed suicide after that.
After that, Prema found no way to feed and raise her children. She sought money from every person she knew, but none of them helped her.
One day a person approached her and offered ₹150 for her hair to make a wig. She cut her hair and sold it to the man. She spent ₹100 to buy food for her children and wanted to buy insecticide with the remaining money.
But, the shopkeeper refused to sell it to her. She wanted to commit suicide by consuming poisonous arali seeds, but her sister stopped her.
At that time, her boss of the brick kiln where she used to work came to her rescue. He wanted to help her.
But he felt that offering some money is not a permanent solution to her problem. He narrated her story to his friend, G Bala, a graphic designer. He posted her story on social media and requested for crowdfunding.
Many people helped her and she managed to get ₹1.45 lakh.
Now, Prema learned a lesson that committing suicide is not a solution to every problem.
She also knew that if anyone stands bravely in adverse conditions, he/she will succeed definitely.
And the world has still many Good Samaritans to help the people in need. She was very happy that several people supported her.
She said that she would never think of committing suicide again. She wants to provide a good education to her children and to bring them out of poverty.
She decided to work hard for it and raise her children.
The Salem district administration sanctioned her ₹25,000 and a ration card in addition to the provision of a monthly pension for widows.
Image Reference: Indiatimes
What's new at WeRIndia.com