Kerala woman fought to prove innocence in a nude video case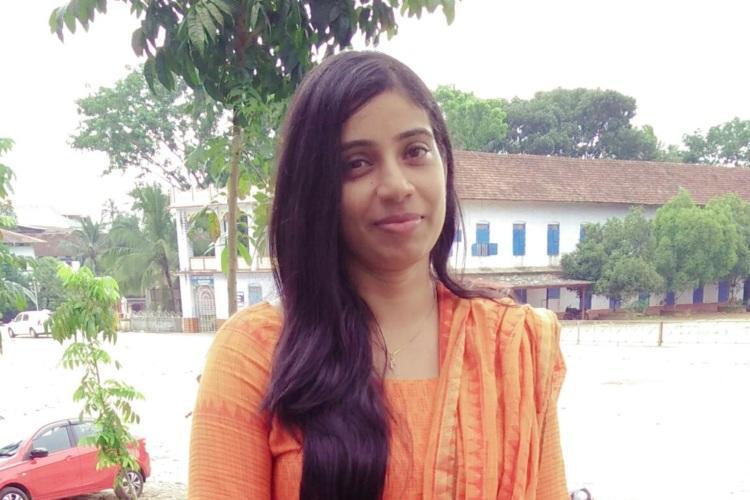 Punishment to a culprit may be just. But, this Kerala woman is punished by her husband and society for her fake nude video despite her innocence.
Sobha Sajju from Kerala has to fight for around 2.5 years to prove her innocence in a nude video case.
Sobha's ordeal began two and a half year ago when a pornographic video was circulating on an office WhatsApp group by Litto, an employee.
The video came to the notice of Sobha's husband. The video displays a nude woman who is changing her clothes by turning on the camera. The woman in the video was alleged as Sobha.
Then, she approached the Ernakulam South police station and lodged a complaint with the Cyber Cell on their advice.
And the Cyber Cell staff took Litto into their custody and after that the Cyber Cell staff told that it was not her in the video and it was a morphed video.
Yet, her husband Sajju denied to accept the fact stating firmly that it was indeed Sobha.
He sent a divorce petition to her saying that she had uploaded nude videos onto the internet.
Not just that, her children were separated from her. And she was granted permission by the family court to visit her three children every second Saturday.
Later, following her complaint, a forensic report came which did not state with complete clarity that she was not the woman in the video.
Her husband filed false report in the court after which she was barred from seeing her children. He misled the children also saying that their mother is a bad woman. He even told the school principal not to let her see her children as she is 'bad'.
Even though, the police and all others believe that it was not her in the video, her husband did not believe her. But, she wanted to reveal the fact to her children and remove the society's bad impression on them.
She approached the C-DAC (cyber forensics research body) after the receipt of unclear forensic report for the second time.
Fresh investigation began. Around after six months, i.e. ten days ago, C-DAC revealed its conclusive report stating that it was not Sobha in the video.
She had not revealed this report to her husband yet personally.
She received support from her sisters and family throughout the case as they believe that she will win the case.
Her battle was not finished. She wants to get the custody of her children, she says.
Image Reference: Thenewsminutes, Eenadu
What's new at WeRIndia.com