Indian woman making it big in Hollywood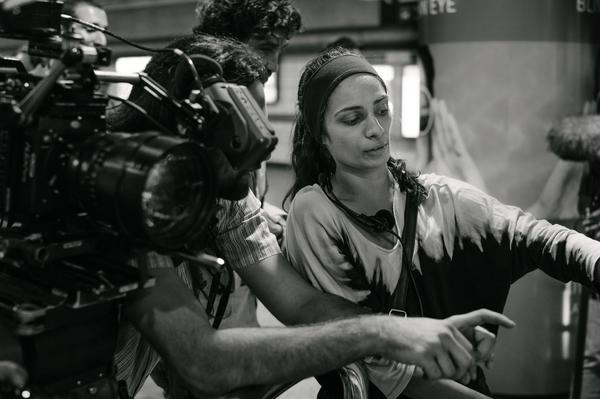 Although films directed by women are becoming more and more common, they are still a rarity to see. A study done on Hollywood's top two hundred and fifty films in 2016 showed that only 7% of them had a woman director.
However, one woman from India has been striving to make her name in directing. Manjari Makijany has a passion for storytelling, movies, and has always wanted to become a film director.
When she was younger, she would go with her father and sister to see shows at the Prithvi theater in Mumbai. She would tell her father her criticisms and thoughts on the plays, who noted that she had the eye of a director.
Makijany began her career in filmmaking by assisting Indian directors, but then went on to make films herself. She teamed up with her friend, Farhad Ahmed Dehlvi, with whom she directed her first film, The Last Marble, released in 2011.
The film was a large success, receiving several international awards. She then went on to direct The Corner Table, which also received overwhelming critical approval. Makijany says how she has never felt any lesser for being a girl, for which she credits her parents.
Her father, especially, would always encourage her, which kept her going in a field that almost wholly consists of men.
Makijany's short film, I See You, has been her biggest international success yet, and has given her even more recognition and fame. In 2016, she was one of the eight directors selected for the American Film Institute's Directing Workshop for Women.
She was also selected from the AFI for the 2017 Fox Filmmakers Lab, which aims to increase the number of women directors.
After having worked on big budget projects like Wonder Woman and Dunkirk, Makijany is currently working on her feature film. With it she is continuing her efforts to break the mold and increase the presence of women directors.
Image Reference: TheBetterIndia
Recent Posts

There are certain rules and customs duties for

Vitamin B12 is commonly found in meat, fish

These IIT students designed a water purifier that
What's new at WeRIndia.com