Fur ball Story – A startup with dogs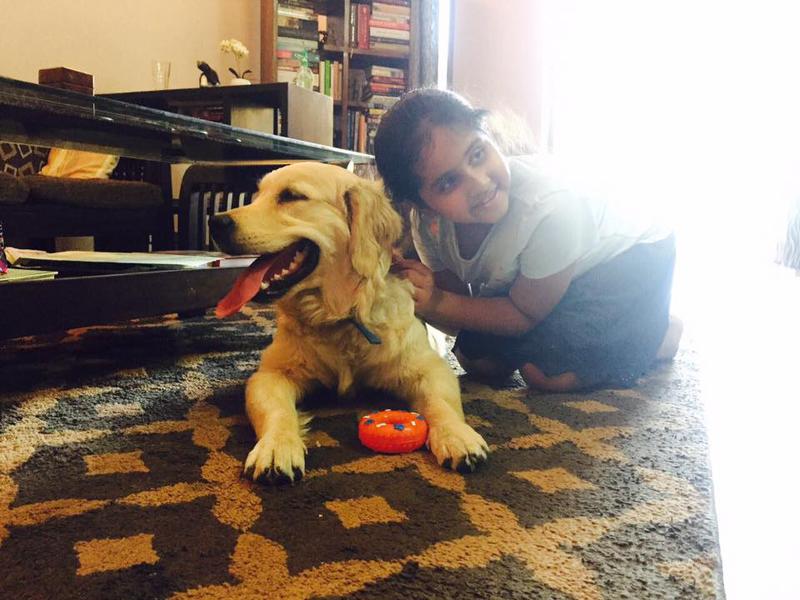 When the director of the Symbiosis Law School brought two labrador retrievers onto the campus, the students' environment began to become immediately more positive.
Attendance went up, students were less homesick, and people were in general, happier.
Inspired by this change in people due to the pair of dogs, three students named Srishti Sharma, Arushi Dixit and Animesh Katiyar began the group called Fur Ball Story, aiming to improve the moods of people through them everywhere.
Beginning in the December of 2016 with six members and three dogs: a labrador retriever named Muffin, a golden retriever named Angel, and a shih tzu named Cocoa, this group began its research and venture into therapy with dogs.
In the West, many more workplaces are accepting dogs nowadays, such as Google and Amazon, and the idea is now catching on in India as well.
Fur Ball Story first went to the company Nagarro, and were successful in livening up the burned out feel of many of the workers there.
The team then visited MakeMyTrip, Sequoia Capital, and other places around Delhi. Katiyar recounts that even someone completely against the idea of dogs in the workplace at Sequoia began to warm up after some time in their company.
The team is now moving to other places due to query, such as Mumbai and Gurgaon. The sessions will also be beneficial to people diagnosed to have clinical depression, and children on the autism spectrum.
Although criticism about the lack of indie dog breeds is raised, Katiyar explains that to have the greatest benefit, dogs must be of the perfect temperament to improve people's moods.
Anyone in need of a boost of happiness should check out the sessions of Fur Ball Story, and indulge in some therapy from dogs.
Image Reference: TheBetterIndia
What's new at WeRIndia.com