Father son duo who build seaplanes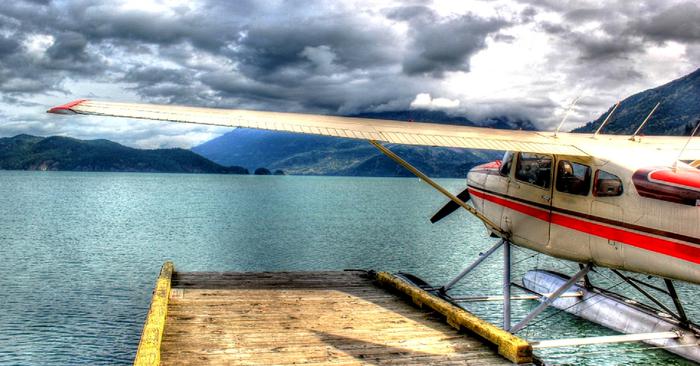 Seaplanes are both useful and wondrous vehicles, since they have the ability to move through both air and water. Now, a seaplane that was designed, developed, and made entirely in India is ready for its first trial run.
The seaplane was created by a father-son duo from the city of Kochi, Shabel and Godson D'Souza. Godson designed the plane, and Shabel worked together with his employees to craft the machine in their welding workshop in Ponnarimangalam.
The process of building the plane took a total of twenty days, but, at long last, it is now ready for its first test run.
While going through the water, only 30% of the body of the seaplane will be touching the water, while the other 70% of the body will be above the level of the water.
It is fitted with the engine of a Maruti Omni car, and it is able to achieve a speed of 100 kilometers per hour.
This gives it the advantage over regular boats, which cannot go at such high speeds in the backwaters.
The plane weighs almost a ton, and it can sit six people. It has full air-conditioning and four-geared functionality, and it is equipped with airtight bows on the wings in order to maintain its balance.
Godson describes how they had first built a prototype of a vessel using ACP (Aluminum Composite Panel) sheets, and they had found out that it did not sink in the water. Therefore, they were confident in building their seaplane using that material.
Once the trial runs have been completed, they will approach the Cochin Port Trust and the port departments in order to get the permission to use the seaplane in the backwaters.
Although they cannot currently take tourists on the plane, they are still looking for ways to pursue tourism opportunities with their new craft.
Image Reference: Pixabay, TheIndianExpress
Recent Posts

To help them, two friends launched a startup,

In this context, this Mumbai man decided to

A pulse oximeter measures oxygen saturation levels.
What's new at WeRIndia.com