From failed marriage to entrepreneur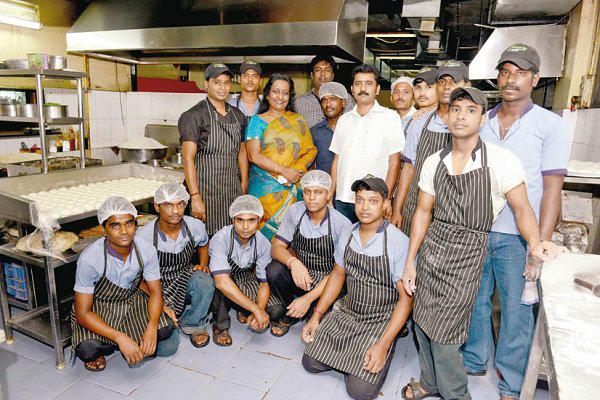 Normally, many people lose their courage in adverse situations. But, this woman did not lose her courage and became a role model to many.
Here is an inspiring story of a woman who became entrepreneur in the adverse situation.
She is Patricia Narayan. Born as the eldest of three siblings, Patricia was born into a conservative Christian family in Tamil Nadu.
Her parents were government employees and they provided everything she needs.
She met her ex-husband Narayan at the Queen Mary's College. Narayan is a Hindu Brahmin.
Both Patricia and Narayan got married when she was just 17 against the wishes of both the families.
After that, she found that her husband was addicted to drugs and alcohol. She suffered a lot with the abuse of her husband.
After the birth of two children, she could not tolerate his torture and decided to walk out of the marriage. She was barely 19 years old at that time.
Initially, though she did not get support from her family, later her father gave her shelter.
Then, she learned that she had to battle for her livelihood and her children. Being a good cook, she decided to provide food services.
She used to make squashes, jams and pickles to people in the initial days. Later, she decided to set up a kiosk at Marina Beach, Chennai.
She started selling samosas, cutlets, bajjis, fresh juice, coffee and tea. She did this for few years.
Later she got an opportunity of running a canteen at Slum Clearance Board due to her dedication. This led to get several other opportunities.
After 14 years of her catering service, she got an opportunity to enter into a partnership with one of the famous restaurants in Chennai.
Later, after 6 years, she lost her newly married daughter and son-in-law in an accident. She was very depressed at that time. Yet, she recovered and stood for her son.
Now, her restaurant has 200 people with a revenue of ₹2 lakh per day.
Patricia received FICCI Woman Entrepreneur award for the year 2010.
Image Reference: Thebetterindia
What's new at WeRIndia.com