Delhi girl turns homemade momos into successful business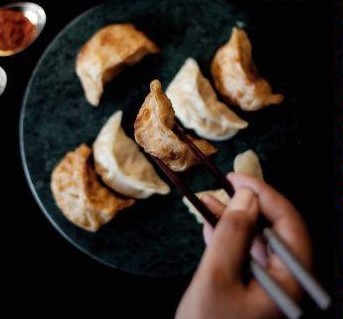 While the outbreak of COVID-19 led to a loss of jobs and employment for several people across the country, it opened new doors for a few people. In other words, a few people saw opportunities in it and utilized it effectively.
Here is a success story of a Delhi girl who succeeded in turning a career to business, along with her grandmother.
Chitrangada Gupta, 23-yer-old was working with a digital marketing agency. She lost her job due to the pandemic. However, she managed to get another job which allowed her to work from home.
It saved her commuting time and she wanted to utilize it wisely. Her grandmother Maiyya Thapa was in their home at that time. This 82-year-old lady visits them from November to March each year to spend time with her daughter, Arati (Chitrangada's mother) and returns to her home when summer begins in Delhi.
This year also, Maiyya visited her daughter. But she could not return to Darjeeling due to the lockdown.
At that time, they got an idea of selling homemade momos. They started Boju's Kitchen. It means Grandma's kitchen in Nepali. They started it in July with an initial investment of ₹2,000.
They served six plates of momos a day in the beginning, now they are selling more than thirty plates of momos per day.
Four different types of momos are available at Boju's Kitchen. Chicken and pork momos are non-vegetarian varieties while mixed vegetable and paneer momos are vegetarian varieties.
Except for the preparatory work and chutney making which is done by their domestic help, entire work is done by these three women. They deliver momos from noon till night at 8.00 p.m.
Momos are served with spicy tomato chutney and peanut chutney. A plate of vegetarian momos consists of ten pieces and is priced at ₹150 while the non-vegetarian momos are available for ₹200.
Boju's Kitchen delivers across Delhi. There is no minimum order quantity as they levy charge.
Image Credit: Homegrown
Image Reference: https://homegrown.co.in/article/804665/cooking-up-a-storm-at-home-15-homegrown-food-businesses-set-up-amidst-the-pandemic
What's new at WeRIndia.com