Asima Chatterjee: Inspiring story of a woman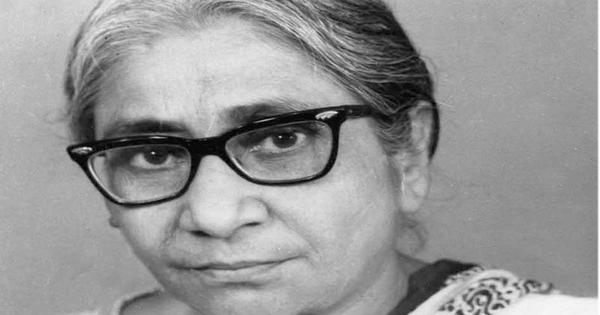 Asima Chatterjee was born on September 23rd, 1917, about one hundred years ago to the day. She was raised in a middle-class family in Kolkata, then known as Calcutta, as the elder of the two children of Dr. Indra Narayan Mookerjee and Kamala Devi.
She had a younger brother named Sarashi Ranjan Mookerjee, who would later collaborate with Asima in her medical research. Asima's father had a particular love for botany, which propelled her to study in the field of medicinal plants and chemistry.
She graduated from the Scottish Church College of the University of Calcutta in 1936, with honors in chemistry, and she later received a master's degree in organic chemistry in 1938 from the University of Calcutta.
In 1944, Asima earned a Doctorate in Science from the University of Calcutta, making her the second Indian woman to earn a Doctorate of Science, after Janaki Ammal.
She then delved into her research of organic chemistry, and she eventually came to develop several anti-convulsive, anti-malarial, and chemotherapeutic drugs.
Her chemotherapeutic drugs came from her forty-year-long research of alkaloids, which can effectively prevent the multiplication of cancerous cells in patients.
Asima also analyzed the chemistry of coumarins, which come from the bael tree, a species native to India. She showed how both the bark and the fruit of the bael tree could be used as treatments for gastrointestinal disorders.
Asima received many achievements over her lifespan, including serving as the Khaira Professor of Chemistry from 1962 to 1982.
She also became the first woman to earn the Shanti Swarup Bhatnagar Prize, the most prestigious science award in India, which she won due to her achievements in phytomedicine, the medical study of plant extracts.
Asima also received the Padma Bhushan in 1975, and she was the first female scientist to be elected General President of the Indian Science Congress Association.
On November 22nd, 2006, Asima passed away, leaving her long legacy and many accomplishments behind her.
Image Reference: IndiaLiveToday, IndiaTV
Recent Posts

Nearly 10 tonnes of waste is collected from

Tanvi, a 14-year-old girl from Chennai launched a

The latest round of sero-survey in the national
What's new at WeRIndia.com