Elderly man spends his pension to maintain crematorium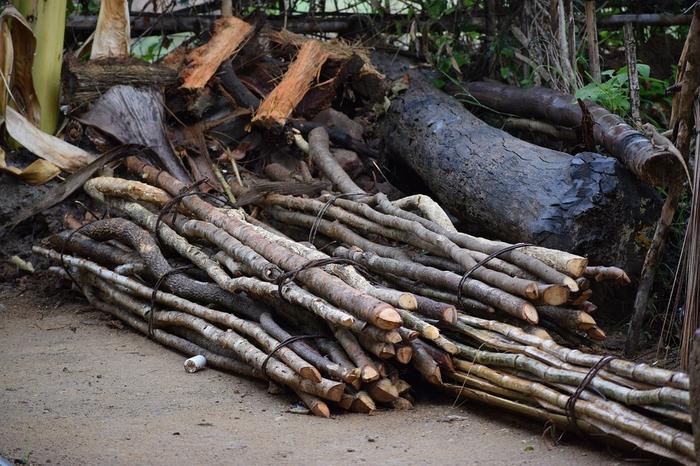 Many instances proved that having a great heart is essential to help others rather than having huge money. Here is an elderly man who spends his pension to maintain the crematorium or Padia Danda.
60-year-old Batakrishna Mandal from Pubansha village, Odisha, worked as a watchman at the Subhadra Mahatab College. He gets a pension of ₹15,000 per month. He has been spending his pension money to maintain the crematorium for over two years.
Batakrishna had three daughters, and they all were married. So, he uses a major portion of his pension for the maintenance of the crematorium after meeting his family's expenses.
While working at the college, Batakrishna noticed that some banyan saplings had grown from a cracked wall. Some workers were deployed to uproot it.
He collected the banyan sapling and plant it in the crematorium as he found a suitable place there. He also used to visit the crematorium to water the sapling.
At that time, he noticed that the crematorium was filled with dense bushes and unwanted vegetation. Batakrishna started cleaning it while he was visiting the crematorium. It took him more than a year to completely clean the area.
In addition, he also decided to make other arrangements. For instance, the rest shed in the crematorium was not in a good condition.
He spent ₹20,000 to repair the shed and colour it. Besides, he spent ₹15,000 for the installation of a tube well. He also kept water tubs for drinking water for birds and stray animals.
As there was no electricity in the crematorium, he also made arrangements for that. He also planted flowering and fruit-bearing trees there.
Many people started using the crematorium for open defecation. Batakrishna educated them about keeping the sanctity of the place. He daily visits the place to clean it and water the plants. Many villagers appreciate his work.
Image from Maxpixel (Free for commercial use / CC0 Public Domain)
Image Reference: https://www.maxpixel.net/Wood-India-Stop-Jungle-Odisha-Cutting-Save-2446831
What's new at WeRIndia.com