Valyu helps employees get advance salaries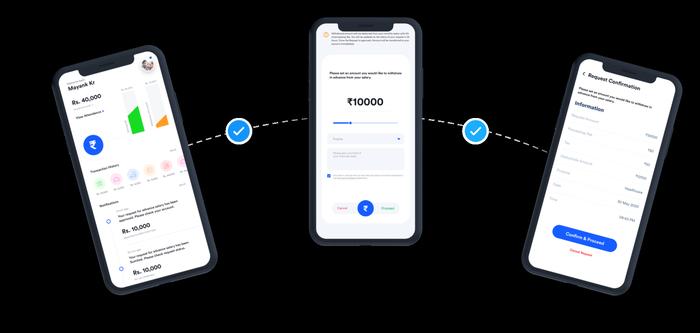 COVID-19 impacted the economy of many countries. Several people lost their jobs. Many companies are paying part of the salary to their employees.
To be precise, many people are facing financial difficulties due to the existing condition. In this scenario, a startup came to the rescue of employees.
Valyu, a Gurugram based startup helps solve financial issues related to salaries. It helps them get an advance salary and thereby meet their financial challenges in the middle of the month.
Employers pay the salaries after the completion of the working days in a month. So, if an employee needs money in the middle of the month, he has to wait till the end of the month or gets the salary. But, with Valyu, employees can get an advance salary for the number of days they have worked in a particular month. Thus, Valyu helps employees get their accrued earnings.
Rashoo Kame and Gaurav Kumar launched Valyu in July this year. So far, around one million employees have onboarded on this platform from various places in the country.
Rashoo's friend faced financial difficulties during the lockdown. She also noticed that there are many people like her friend who find it difficult to meet their finances in the middle of the month. Hence, Rashoo decided to start Valyu.
Valyu is a B2B startup. It associates with NBFCs to help companies disburse salaries in advance to the employees. Employees require neither a CIBIL score nor credit history for this.
The entire process finishes within minutes as it does not involve any paperwork. Valyu charges transaction fee or service charge for this.
Employees can withdraw their unpaid earnings from their salary account with the help of Valyu. Companies settle the amount to Valyu along with their transaction fee at the end of the month. The balance amount of the salary will be paid to the employees.
Image Credit: Valyu
Image Reference: https://valyu.ai/#whoweare
What's new at WeRIndia.com