Profoundis – A Smart Data Analytics Solution Provider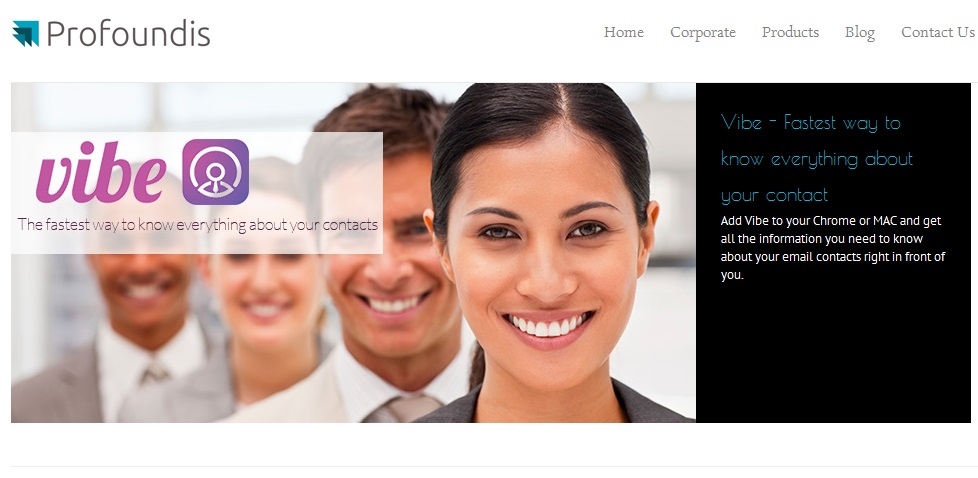 Profoundis was established in 2012 with an aim to deliver outstanding services and make visionary products. This Kerala-based firm consists of a tech-savvy team. The firm provides wide range of data Analytics solutions to entities.
By integrating Business Analytic and Business Optimization, Profoundis aims to mainly help small and medium business firms as majority of solutions available in the market are not fit for their needs. The firm came up with customized solutions and detailed analytics at an affordable prices. It focuses on reducing TCI for their clients.
The team of Profoundis aim to offer the best quality and innovative products and services to their customers according to their needs. They designed a tool called Vibe to better understand the contacts. It is one of the best people research tools.
If the users install Vibe in Chrome, iPhone or Mac, they can find out all the related information about a person by simply hovering or clicking on the email address. The complete information includes name, designation, work history, topics of interest, social media handles and much more information. The information is collected from third party APIs such as Fullcontact, Pipl etc. and major search engines including Google.
Vibe is a useful tool for big entities that receive several emails daily to know more about their contacts and leads. Using Vibe is free for individuals, yet enterprises should contact the firm to use this tool. Their main clients are Malabar Cements Ltd., Track Every Coin and DomainPromocodes.com.
Recent Posts

Government bans 14 FDC drugs

The government's action to ban these FDC drugs has received positive feedback from the All India Drug Action Network.

The root cause for Odisha train accident

Railway Minister Ashwini Vaishnaw attributed the root cause of the triple train disaster to a malfunction in the electronic interlocking system.

Police fined a woman performing stunts on car bonnet

In Prayagraj, police fined a woman who performed stunts on a moving car. She danced on the car bonnet without taking any precautions. As soon as the video went viral, police identified the woman and slapped her with a fine of ₹15,500.
What's new at WeRIndia.com