Pinelabs – Payment, Loyalty, and Retail Automation Systems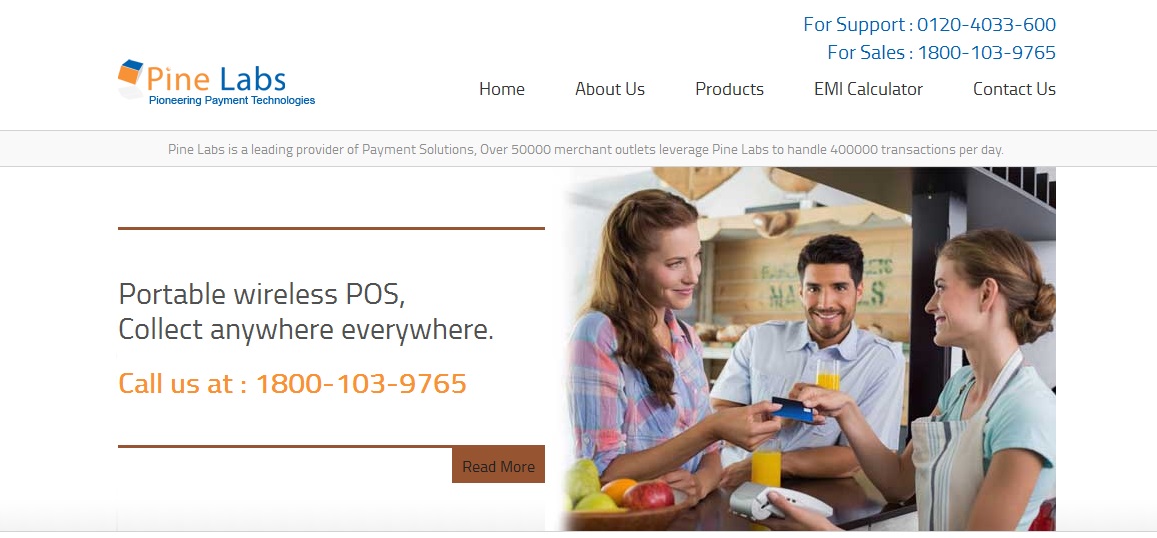 Pinelabs is a payment, loyalty, and retail automation systems in India.
They focus on innovative solutions by making use of strong engineering skills to become a one stop solution for payment, loyalty, and retail automation in India.
Plutus, their flagship e-Pos product is the preferred payment solution for many leading retailers along with many banks.
Their petrol retail automation system, IRIS has the largest installation base in India with more than 3000 fuelling stations running successfully on it.
Pinelabs employs young people hailing from top grade universities. They create a lively work environment which will help the team bring out their best work and show a lot of commitment.
Pinelabs offer instant EMI to the customers of retailers to help them improve their business.
They print the brand logo on the charge slip in order to advertise on it. They offer portable wireless POS, so that one can collect anywhere and everywhere.
Pinelabs has over 40,000 customer bases and does over 3, 00,000 transactions in a day.
They have a team of over 300 people to provide customer support right at the door step. Pinelabs believes in making of use technology to make life simpler.
What's new at WeRIndia.com