MeraCareerGuide.com, the great career counselor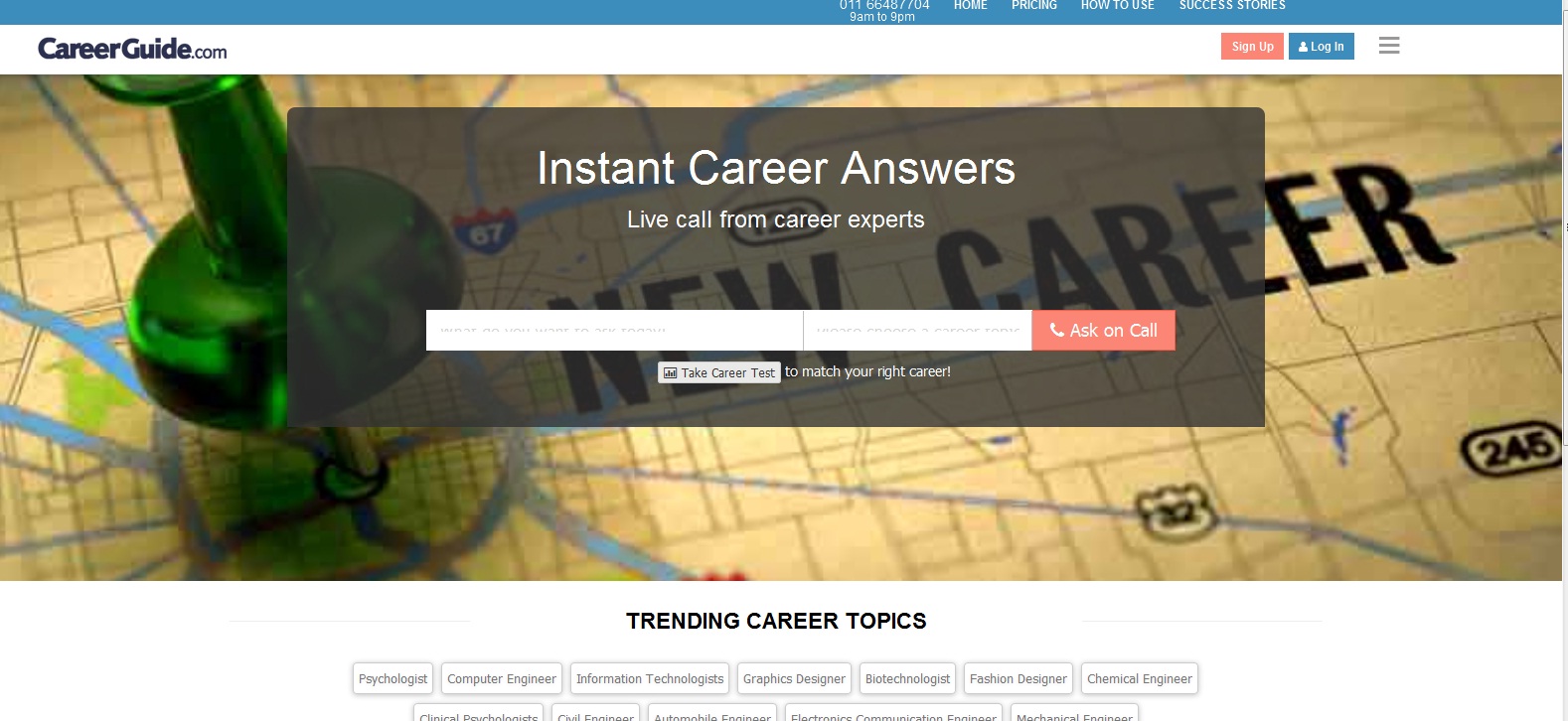 MeraCareerGuide.com aims to assist students to take smart career decisions. It is a Delhi-based Company and its headquarters is in Noida. It was founded by Surabhi Dewra and Love Chopra.
If you have any questions related to your education or career, you can talk to the career experts immediately on phone. You will be answered instantly and no pre-scheduled appoints are needed. The career guide experts can deliver advice on various types of subjects.
You can take psychometric career assessment on their website that helps in the following ways: The test reveals your natural tendency towards future studies and jobs. It marks on your strengths and weakness. This test is a customized career profile report and is generated separately for each individual.
Community support is available for the students and they get notified about the various options in their career. So they can make use of them and get benefit.
If you want to use it, you can go for any of the following plans: They are basic plan and advanced plan. Basic plan is available for Rs.999 and advanced plan is accessible for Rs.4999. both have psychometric career report and telephonic call with experts. But the basic plan has only 45 minutes of calls whereas the advanced plan has unlimited minutes of calls.
What's new at WeRIndia.com