Medcords provides healthcare services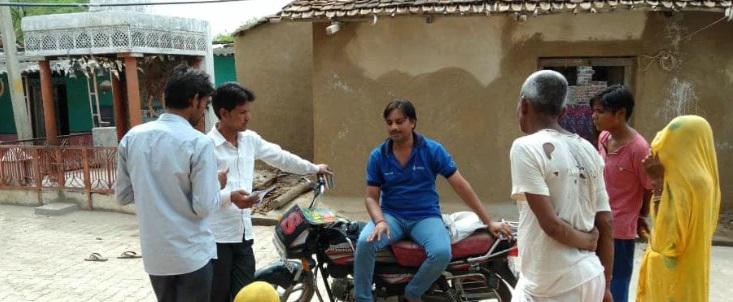 Medcords aims to provide healthcare services to people of rural and semi-urban areas. It also wants to save their money and time to travel to hospitals that are far from their areas.
Even today most villagers have to travel miles in search of hospitals to get good healthcare.
Medcords was founded in 2017 by Shreyans Mehta. Before starting their venture, Shreyans along with his Nikhil Baheti, the co-founder of the company travelled more than 75,000 km in several states including Rajasthan, UP, MP, and Bihar.
They met several people and hospitals in both rural as well as semi-urban areas of these states.
The duo found that the number of available doctors to patients in rural areas is very low. While 80 per cent of people is living in rural or semi-urban areas in the country, more than 80 per cent of doctors works in cities and towns.
The travel cost for villagers to towns to get healthcare is more than the consultation fee of doctors. Hence, the villagers utilize the services of village quacks for minor health issues and fall prey to them.
To avoid this situation, the duo started Medcords to provide a solution to the rural people.
Medcords is a Kota-based startup. The first thing the startup wanted to do is to store the prescriptions of villagers to track their medical records.
The data of villagers is normally either lost or torn, so their medical records cannot be tracked.
When Medcords offered this service to them, they happily accepted that. The data of more than 7.5 lakh people has been digitalized to make it easier for further consultation.
Medcords' business model works on telemedicine through surrounded medical stores. The medical shops get to earn 25 to 30 per cent more due to these patients. Thus it is a win-win model.
Medcords has nearly 800 medical stores that have tied up with them. On an average 10,000 calls are received per month.
What's new at WeRIndia.com