Letcetra Agritech – A high-tech hydroponic farm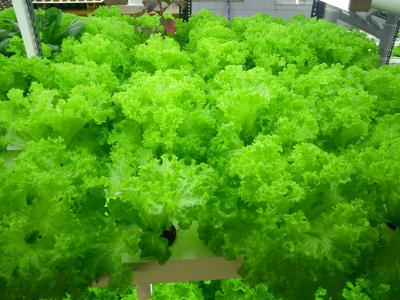 Letcetra Agritech was founded in 2016 by three engineers of different backgrounds.
The main motive which united them to establish this startup was to provide quality food with the help of hydroponics.
Letcetra Agritech is a Goa based startup. The company provides various services to their users. These include establishing customized hydroponic systems, training, research and development, sales etc.
Lettuce, tomatoes, bell peppers, basil etc. are their main products.
The company helps in establishing Turnkey setups which are useful for those who have land and want to use it in a productive way.
As the population of the country has been growing, the produced food is not meeting the needs. In order to solve this problem effectively, hydroponic system is recognized as one of the best ways.
The company has comprehensive commercial hydroponic system in which they design the ways, operation to run it successfully and solutions to maintain it properly.
Furthermore, everyone can have their customized hydroponic system which is suitable to their needs.
According to the demographic areas, and the respective demand and supply, the company suggests the types of vegetables to be grown. If the clients need, the company even offers a buy-back guarantee.
Hydroponic system is gaining wide popularity in recent days due to its advantages. Unlike traditional agriculture, there is no need to depend on the nature for sunlight, water, and other things.
LED lights are used to compensate the sunlight, and air conditioning systems control the temperature and humidity.
Even the land required for this system is lesser compared to traditional agriculture. 85 per cent less water is required as the system uses recycled water.
Nutrition requirements are also less. The harvest is pesticide free. Growth cycle is shorter and year-long growth is assured.
Letcetra Agritech also provides training to grow the crops in hydroponics system. You can contact them on all days except Sunday from 10:00 a.m. to 5:00 p.m.
Image Reference: Letcetraagritech
Recent Posts

Pay your loans, credit card bills, and other

PotHoleRaja developed GridMats technology and patented it.

To help farmers improve the shelf-life of their
What's new at WeRIndia.com