Fresh Rooms – IoT based smart toilets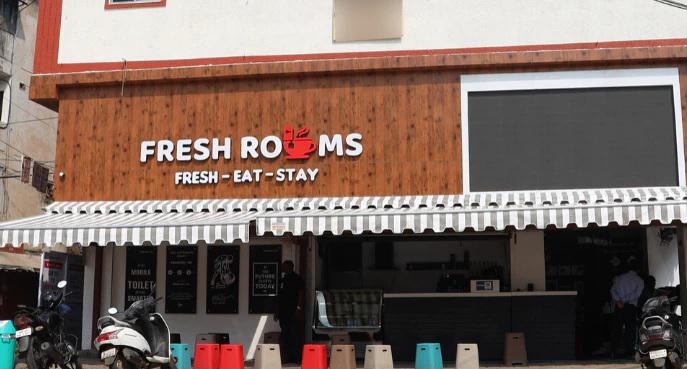 Using public toilets leads to infections in women due to lack of cleanliness. Many women tend to fall prey to bacterial infections due to these unhygienic toilets.
As per the report of the National Center for Biotechnology Information (NCBI), there is a relation between the incidence of UTI in women and usage of public toilets.
In order to help women who face issues with public toilets, several companies focus on establishing hygienic toilets for them.
Fresh Rooms is one such startup which aims to focus on establishing public convenience utilities and smart toilets.
Fresh Rooms is a Madhya Pradesh based startup. 34-year-old Ashutosh Giri is the founder. The main motive behind this startup is to provide people that travel around with basic sanitation facilities they require. The startup utilizes the Internet of Things (IoT).
It works on a pay-use-redeem concept. It provides numerous facilities in addition to washrooms which include baby care spaces, shower areas, luggage enclosures, dedicated cafeterias, and bedrooms.
In a country like India where a large population is not aware of the consequences of unhygienic practices and negligence towards basic things, it is difficult to develop a sustainable ecosystem.
There are also several gaps in this. Ashutosh says that Fresh Rooms intends to bridge the gap through innovation and collaboration.
The company uses IoT, Artificial Intelligence (AI), and sensor mechanics for their utility centres.
He says that the journey was not smooth and easy. They dealt with several failures. And several times they found no way except to scrap everything and start again from scratch.
The first utility centre of the startup was established at Maharana Pratap Nagar in Bhopal in a 1,000 square feet space.
Over 25,000 people used their facilities so far. The company is going to establish another utility centre near the railway station in Allahabad.
Image Reference: Yourstory
Recent Posts

Shami or Jand tree is one of the

Telegram supports numerous platforms like Android, iOS, Windows

The government decided to launch a track and
What's new at WeRIndia.com