Finzy – A platform for money lending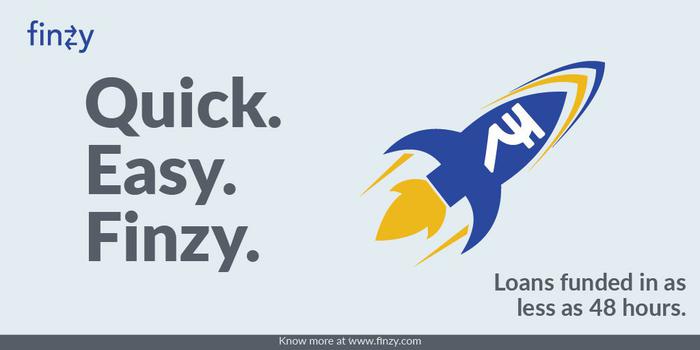 The rules of investment have changed and become more complicated over time.
At first, investment was only done with traditional methods, such as saving with fixed deposits.
Further down the road, the insurance market and stock market were introduced.
Nowadays, the rules of investment are changing yet again, with the rise of peer-to-peer lending as an investment avenue.
This investment route is expected to give returns from 18% to 22%. Amit More had a background in finance, which got him excited about the credit opportunity in India.
He was responsible for large ticket-structured credit in his previous role with Edelweiss Capital, but he had a strong desire to start up.
Amit teamed up with his friend Abhinanadan Sangam to set up shop in the Indian digital lending market. They first took a shot at the P2P lending opportunity in May of 2016.
Later on, the two of them brought in Vishwas Dixit and Apoorv Gawde. Vishwas had headed Toyota's sales operations for the South Region, and he was brought in to market the platform.
Apoorv was responsible for the company's strategy. The four of them founded Finzy in October of 2016.
Finzy is a digital lending platform that can connect qualified borrowers with investors looking to invest in a new asset class.
Borrowers who register on Finzy are asked to upload soft copies of various documents. These include KYC documents, salary slips, and bank statements.
Finzy has a credit algorithm that rates borrowers in three categories: A, B, and C.
These categories are based on over 130 parameters. One of the key concepts that makes Finzy different from other platforms is its risk diversification.
Currently, Finzy is active in eight cities in India, but about 95% of its traffic and requests come from Bengaluru. In the future, Finzy wants to expand both its geographical reach and its online reach.
Image Reference: Twitter
What's new at WeRIndia.com