Easiloan helps borrowers get home loans easily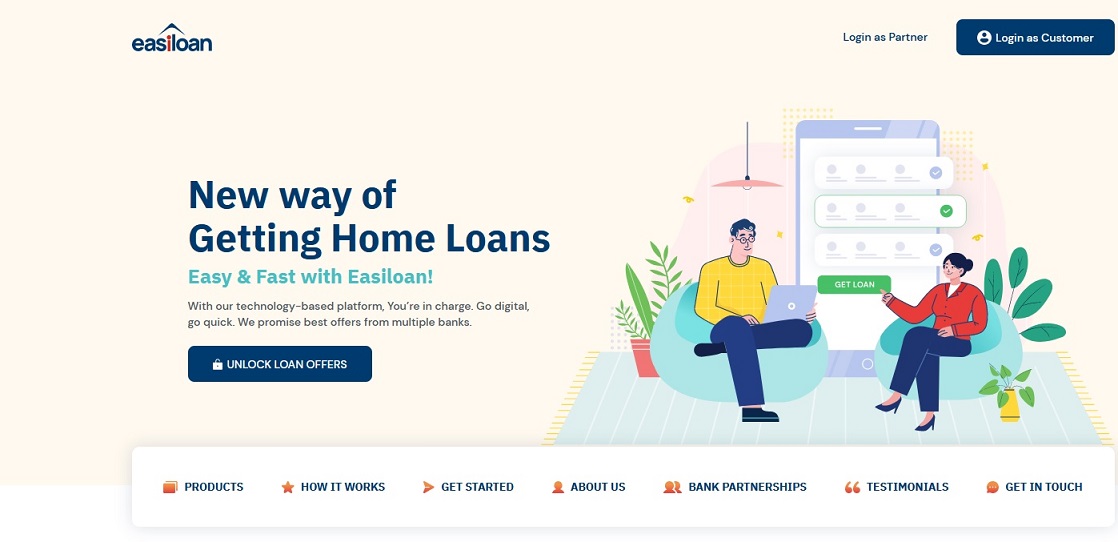 Obtaining a home loan from banks and financial institutions is not an easy thing. If you have borrowed a home loan, you might have known it.
Though it is a secured loan, it involves huge paperwork since it is a long-term loan.
Besides, borrowers need to visit various offices and banks multiple times. So, they need to spend a lot of time and money.
To ease the home loan process, Easiloan emerged. The startup leverages artificial intelligence to ease the home loan process.
This Mumbai-based startup was founded by Pramod Kathuria and Vishal Dawda in 2021. It offers home loan solutions to borrowers in Mumbai, Pune, and Bengaluru.
Easiloan is associated with various lenders. Some of them are SBI, HDFC, PNB Housing Finance and LIC. In addition to that, Easiloan also reaches out to many real estate developers to capture a significant section of home loan buyers.
Easiloan also worked on providing a match-making engine on the platform so that borrowers can compare among various lenders and choose the best one.
It launched a unified onboarding application in October 2021 to provide pre-sanction advice to home loan borrowers. For this, it analyzes the data of customers and verifies it.
The founders have vast experience in home finance and real estate. Easiloan has a team of 50 members.
It processed more than 750 home loans within the launch of two months. The number of home loan buyers has been increasing on the portal since then.
The startup came through many hurdles. One of the main challenges for Easiloan was to integrate, banks and real estate experts into the platform. But, with thorough market research, it succeeded in its efforts.
Though the startup has not revealed its revenue, it clocked a decent revenue. Easiloan wishes to offer more home loan solutions in the future.
Image Credit: Easiloan Website Screenshot
Image Reference: https://www.easiloan.com/
What's new at WeRIndia.com