Blue Tokai offers freshly roasted coffee beans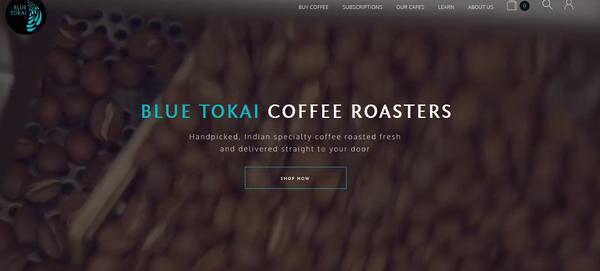 It is not an exaggeration that most people's day starts with drinking a cup of coffee or tea.
There are many types of coffee beans available in the market.
Yet, several new brands are introduced in the market.
Blue Tokai is one such brand that assures to provide freshly roasted coffee beans.
The company buys coffee beans directly from estates, roasts them with utmost care, and then makes high quality coffee which can be accessed through their cafés and website.
They have various varieties of brands. Yet, their Arabica is the highest quality of coffee beans.
You can place coffee orders on any of the weekdays from Monday to Friday. The orders will be shipped on the same day if the order is placed before 9:00 a.m. If not your order will be shipped on first upcoming dispatch day.
They assure to provide freshly roasted beans as they start roasting them after the order has been placed and dispatch them on the same day or the very next day to the customer so that they would reach them in a fresh stage.
Thus, customers can enjoy a fresh and tasty coffee.
Instead of buying individual packs one can buy from them at scheduled times by subscribing to them.
They have different delivery subscription options. They are 6 delivery subscription at ₹2,200, 12 delivery subscription at ₹4,350, and 24 delivery subscription at ₹8,600.
Their cafés are located at New Delhi, Mumbai, Gurgaon, Noida, Goa, Jaipur, and Bangalore.
Blue Tokai also has various types of starter kits including French Press, Cold Brew and Pour Over.
These are ideal for those who want to brew their own coffee but do not know where to start.
Each kit comes with a pack of 250 g pre-ground coffee along with a detailed guide on brewing coffee.
Image Reference: Bluetokaicoffee
What's new at WeRIndia.com